When the temperature drops and the days get shorter, it's time to start preparing your home for winter. Every homeowner should have a few essentials to ensure they're comfortable and safe during the colder months. From space heaters to warm bedding, here are four things you need to keep your home cozy all winter.
Indoor fireplace
Often, the core of winter comfort is a cozy fire. An indoor fireplace can keep your home warm and inviting with its comforting flames and crackling wood. Fireplaces are also great for gathering around, making them perfect for hosting family game nights or just cuddling up with a good book during the coldest months. If you don't have the space for a traditional fireplace, you can still enjoy the ambiance with an electric or wall-mounted fireplace. An electric fireplace can also be used to heat your home in addition to adding a cozy atmosphere. In this case, the best electric fireplaces in 2023 feature adjustable heat settings, a realistic flame appearance, and a timer for added convenience. Meanwhile, a wall-mounted fireplace is ideal for enjoying your fire without sacrificing space.
In choosing the right type of fireplace, consider your lifestyle and space size. Electric fireplaces can be more efficient energy-wise, while gas fireplaces provide a more significant flame and require less work to maintain. Ensure you also have the necessary safety gear in front of the fireplace, such as sturdy screens to prevent sparks from flying out. If you have an open-hearth fireplace, ensure a chimney cap to keep animals and debris out. You should also have your chimney swept annually to keep it clean and safe. This way, you can enjoy your fireplace to the fullest throughout winter.
Quality space heater
Homeowners need to be prepared for chilly days during any time of the year, and purchasing a quality space heater can make sure your home stays nice and warm. Look for a space heater that will cover a large enough area with its heating capabilities. This way, you can reduce costs on electricity and get more bang for your buck. You'll want to ensure the heater has enough safety features in case of accidents. Overheating protection and an automatic shut-off are two features to double-check for.
Additionally, if you want to stay within budget without sacrificing quality, search for a model that uses ceramic heating elements. Ceramic heaters are more efficient, making them cost-effective in the long term. Alternatively, if you're looking for a more cost-effective option, look for models with a timer or thermostat that can be adjusted to the desired temperature.
Warm bedding and blankets
On cold days, there's nothing better than getting nice and cozy under warm blankets. Any homeowner living in an area with long winter seasons should have ample extra blankets and pillows on hand. A heavier blanket or quilt is perfect for chilly nights when the temperature drops significantly, while a lighter throw can keep homebodies feeling warm while they watch TV or read a book. There is also the option for you to opt for an electric blanket, which can provide a heated bed and save you from having to adjust the thermostat. Make sure your blankets are of quality material, so they can last for years.
Pillows are also great to keep around, especially those filled with down or feathers that can double as a mini comforter all on their own. If you have allergies, however, consider opting for hypoallergenic pillows instead. Synthetic down and polyester-filled pillows are great alternatives that will still keep you comfortable during the cold weather months. Investing in extra blankets and pillows may seem unnecessary for mild climates, but for anyone living in an area where temperatures get below freezing, having these items around will ensure everyone stays warm even during the coldest days.
Weatherproof tarp or two to cover up any outdoor furniture or grills
Having a couple of weatherproof tarps on hand helps protect outdoor furniture, grills, and any other objects that cannot handle winter temperatures without cracking or rusting. These tarps are also perfect for keeping covered firewood ready to use every night. They protect from the cold, and their versatility makes them indispensable. Tarps can be used for emergency roof patches or even as makeshift tents when camping. Investing in some high-quality weatherproof tarps is something every homeowner should think about getting before winter comes.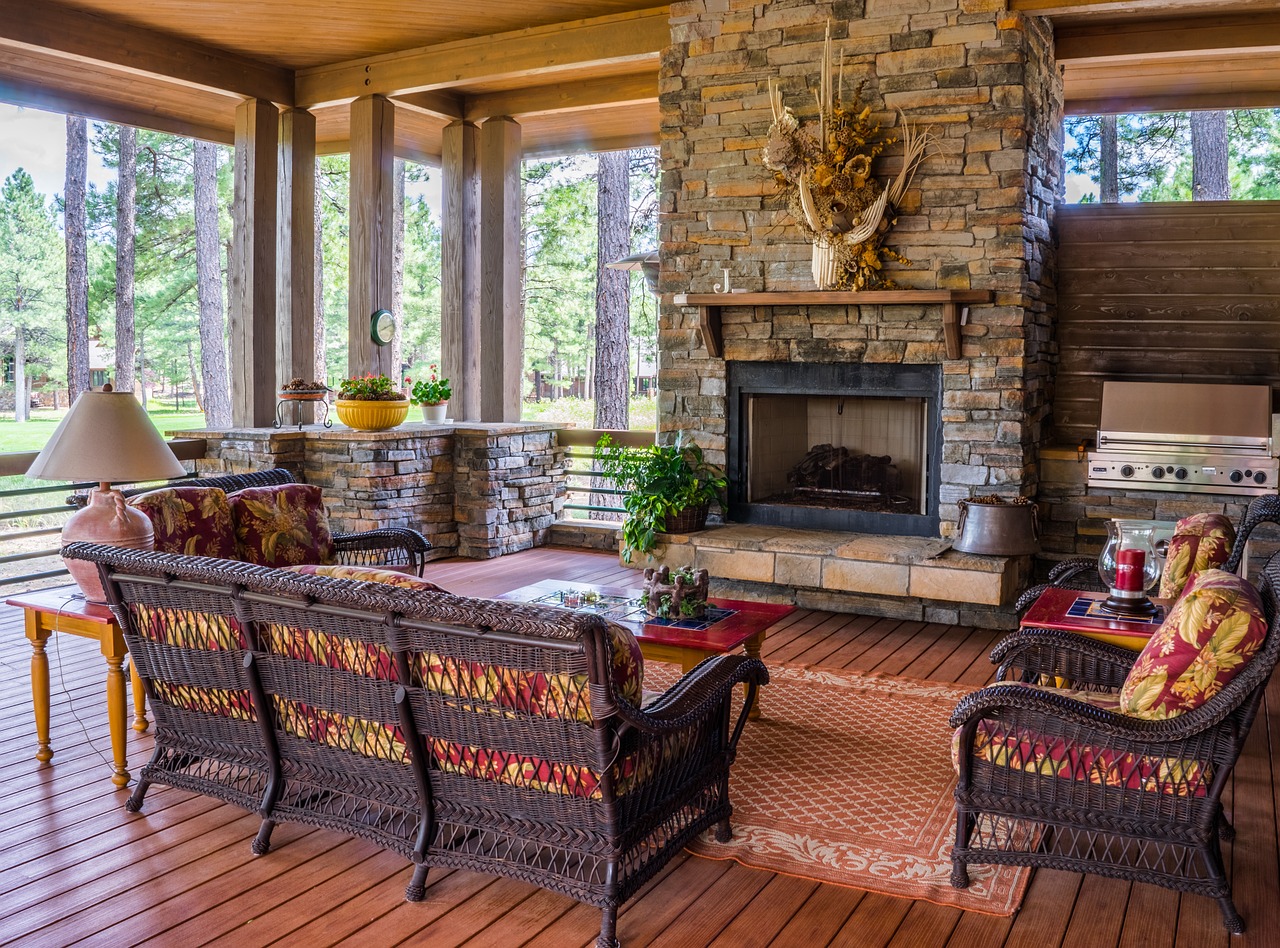 Now that you know a few must-have items for every cold-weather household, it's time to start shopping. Be sure to take advantage of any sales or deals on these items to prepare you for whatever Mother Nature throws. Before you know it, Old Man Winter will be here, and you'll be glad you took the time to stock up on these essentials.
Landlord's Guide: How To Sell a Rental Property With Tenants >>