The business dynamics of the world have revolutionized in the past few decades. With businesses only being limited to physical stores in the early 21st century, there was no concept of online shopping.
However, as the internet developed its roots and increased its radius of applications, online shopping eventually came into existence. The concept of shopping from the luxury of your homes with the help of a single computer shook the business market completely. Physical stores noticed a major drop in their user base as customers sourced the same products with the liberty of ordering them from their living rooms.
So if you're a physical retailer or an independent seller planning to tap into the Amazon market, this guide is the one-stop shop for you to gather all the information of becoming an online Amazon FBA seller.
What Is Amazon FBA?
Amazon Selling is as simple as managing any online business. The liberty to operate in a marketplace provides the sellers an advantage of finding a large audience in a single attempt. This is why Amazon is considered to be the best marketplace among all the other available options.
Amazon FBA (Fulfilled by Amazon) categorizes a seller that prefers to use Amazon's warehouse to store its inventory. When you plan to manage the operations of an eCommerce store, you have to manage your inventory to ensure you have the required quantity of items you're selling.
Tools Required To Become An Amazon FBA Seller
Becoming an Amazon FBA seller today is as easy as logging into your email account. A simple sign-up to Amazon's Seller System will open the pathway to success for aspiring businessmen like yourself. Now that we know how to start let's dive deep into the various tools that provide ease in optimizing and enhancing your selling experience at Amazon.
AMZFinder

Many Amazon sellers are often worried about the management of the review of their products. Since Amazon is a marketplace, the seller's authenticity can only be verified by the user reviews. Therefore, by using AMZFinder, you can easily manage the reviews and track different types of reviews to optimize your store listings.

Helium 10

Many people are often looking for a one-stop shop to find the best tools that suit their needs. If you are one of those people who prefer all-in-one software tools, you will enjoy a detailed review on Helium that explains the features in detail to help you understand its usage. Considering that you are planning to optimize your Amazon store listing and enhance your sales, the facilities that come with Helium 10 will fully satisfy your goals.

HelloProfit Desktop

For any business, physical or virtual, managing and tracking the profits holds key importance. HelloProfit allows you to group different products that share the same parent categories to help you analyze the profits from these categories. Furthermore, it allows you to compare and contrast the profit ratios between multiple groups to help you pick the most profitable groups for your business.

Pixelfy

Pixelfy is a URL shortener that allows you to plug your Amazon store listing on any of your social media handles without having to enter long and boring URLs. It provides a professional and sophisticated look and helps you engage the audience directly from your social media page to your Amazon store listing. Consequently, you can track these users and plan to expand on this strategy or try new ones.
Benefits Of Becoming An Amazon FBA Seller
The operations of an eCommerce can be managed independently. Then why do people prefer to become Amazon FBA sellers? Here's why:
Returns Management

If there's anything that concerns a business owner more than production, it is the issue of returns of its product. Luckily, an Amazon FBA seller can be free of this issue as Amazon manages this for the seller.

Shipping Service

The FBA model allows the sellers to utilize Amazon's premium shipping service that ensures safe shipping of all products. Moreover, it ensures that the seller is free of the most common worries of managing an eCommerce system. The quality of shipping services helps the sellers build a reputation among new customers.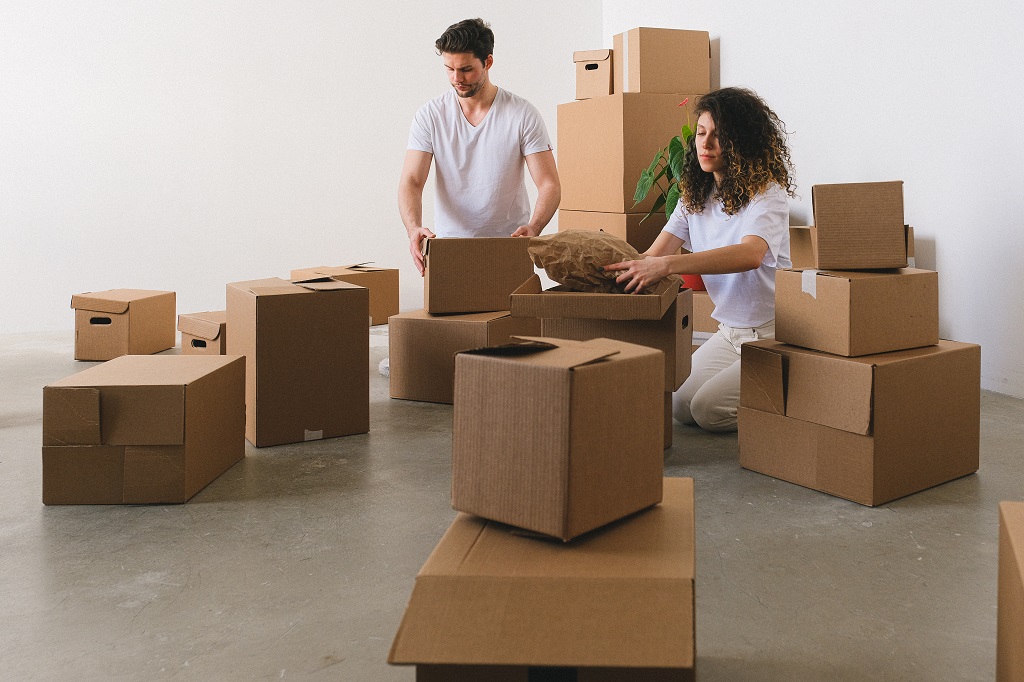 Gone are the days when starting a business was a hassle for people with little to no investment budgets. It is difficult to believe that you cannot start a business based on a lack of funding, considering the variety of options available in 2021. The beauty of becoming an Amazon FBA seller is that you can start on an individual level with minimum funding and utilize various online services providing you with a boost in your venture.