Curly hair is naturally wild and frizzy and is practically untamed. Calming them down and giving them a perfect shape sometimes can be a lot of work to do. A good thing about this is that almost every person having curly hair knows their own nature very well and knows how to treat them for the best look. However, there are some things that every person with curly hair needs to know in order to keep it curly, shiny, and healthy. Here are some tips on how to take care of your luscious curls and give them the glorious shine they deserve.
Use Comb
Curls need to be properly defined before drying in order to have a nice and defined shape after natural drying or some thorough blow dry. It is much smarter to use a comb for detangling your hair and defining your curls. The wide-tooth comb will pull less of your hair and will prevent frizziness that can make your hair look untidy and will make no breakages to the hair.
Deep Conditioner
Use deep conditioning treatments often and apply deep moisturizing treatments that are highly needed for curly hair. Curly hair is naturally dry and therefore you will need to make sure to have it deeply hydrated and moisturized. This way your hair will look and be healthier and will keep the form of the curl for a longer period of time.
Heat Protection
Heat protection is a very important aspect in maintaining your curls defined and healthy. Hair can be severely damaged by heat if you do not take proper care of it. There is a curling wand available on the market that will cause zero damage to your hair and will give you perfectly defined curls. This wand comes with titanium-infused ceramic plate technology that is friendlier to your hair than some other products. Products like deep nourishing oils for curly hair are also very beneficial and give amazing results when it comes to heat protection.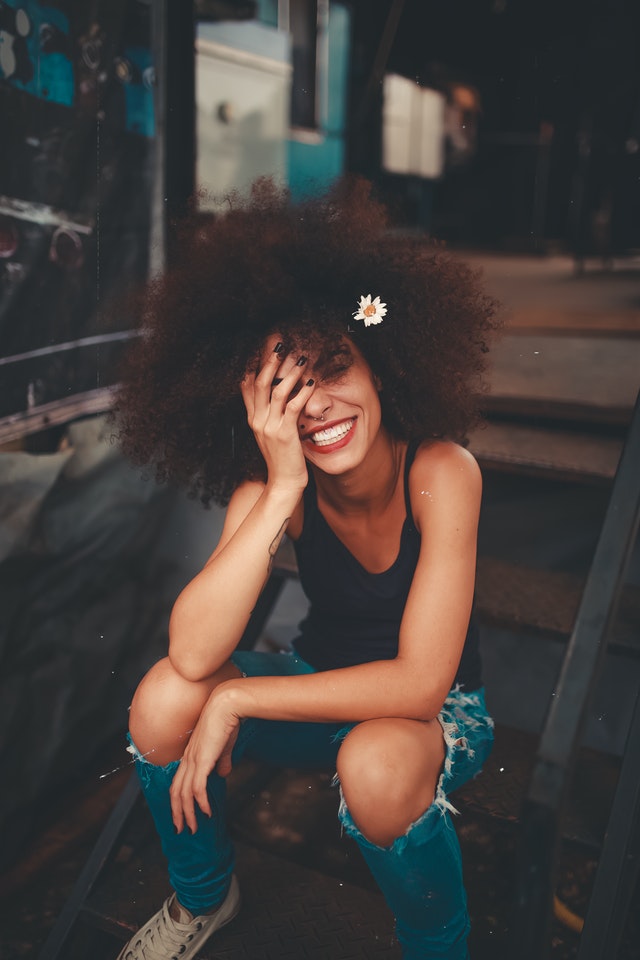 Trims
Regular trims will make your hair look and be healthy from root to tip. Removing split ends will boost your hair growth and maintain a glossy and shiny appearance. Additionally, split ends will make your hair look frizzy and your curls will be impossible to define.
Products
Every curly-haired person has a dozen bottles of products that make their curls look authentic and flawless. However, there should be some order in applying them. For instance, you can apply your conditioner before shampooing for a more soft and silky appearance of your hair. Products for curly hair should be applied while the hair is still wet. Due to this hair follicles are opened and the products are better absorbed. Another great trick is to rinse your hair with cold water. This will close the follicles and prevent your hair from being damaged by external influence.
Curly hair is not just attractive and catchy for the eye. It is one of the greatest trademarks of the owner and it is why people with curly hair take special care of it.
How Regenerative Medicine Can Improve Your Looks >>