Chainsaws are a necessary tool if you want to cut through certain materials, chop down trees, or even shape and sculpt large wooden objects. When most people think of chainsaws, their minds instantly jump to large, heavy chainsaws, like the type wielded in myriad slasher movies. Something that you might not know is that there are many different types of chainsaws, some suited to specific jobs. If you are about to undertake a project that requires the use of a chainsaw, then it is a very good idea to first research and find the type of chainsaw that's right for your project. This post will make that research easy for you, by telling you everything that you need to consider:
Consider Type
What type of chainsaw do you need? Do you want one that's corded or do you want a battery powered chainsaw that's charged using an attachable pack? You need to work out the type of chainsaw that you want before you rush out and buy one. In most cases, battery chainsaws are best, because they are usually very affordable and are also very powerful. They are not suited to extremely heavy-duty tasks, though. Gas chainsaws are better for very intense work.
Price Point
You should also think about your price point. How much can you afford to spend? Chainsaws aren't exactly cheap, but there are ways that you can bring down costs. One of the most effective ways of bringing down costs is to shop during the sale season or use a discount code. Most retailers offer a welcome 10% discount code to new customers. If you are new to the retailer, then you could email them and ask them for this code. Alternatively, you can usually get discount codes by signing up for a retailer's newsletter or subscription.
Exact Project
Before buying a chainsaw, work out what chainsaw's right for your project. Do you need a heavy-duty one or will you be able to use one that's less expensive, but less powerful? An example of a job that a heavy-duty chainsaw would be needed is to cut down a tree. A job that a non-heavy duty chainsaw would be good for would-be cutting through planks of wood or plywood. Make sure to speak to the chainsaw's retailer and ask them what sort of chainsaw would be best for your job if you aren't sure and can't find information online.
Purchase
Do you want to purchase a chainsaw or lease one? Some chainsaw retailers will allow you to see a chainsaw, which is a great option if you only have one job and won't need a chainsaw again. With that said you should consider buying one even if you can't foresee needing one again. The reason for this is that by buying one if any projects come up again in the future you will already have one on hand and won't need to go out and buy or lease a chainsaw again. If you don't need it after a few months you can always sell it.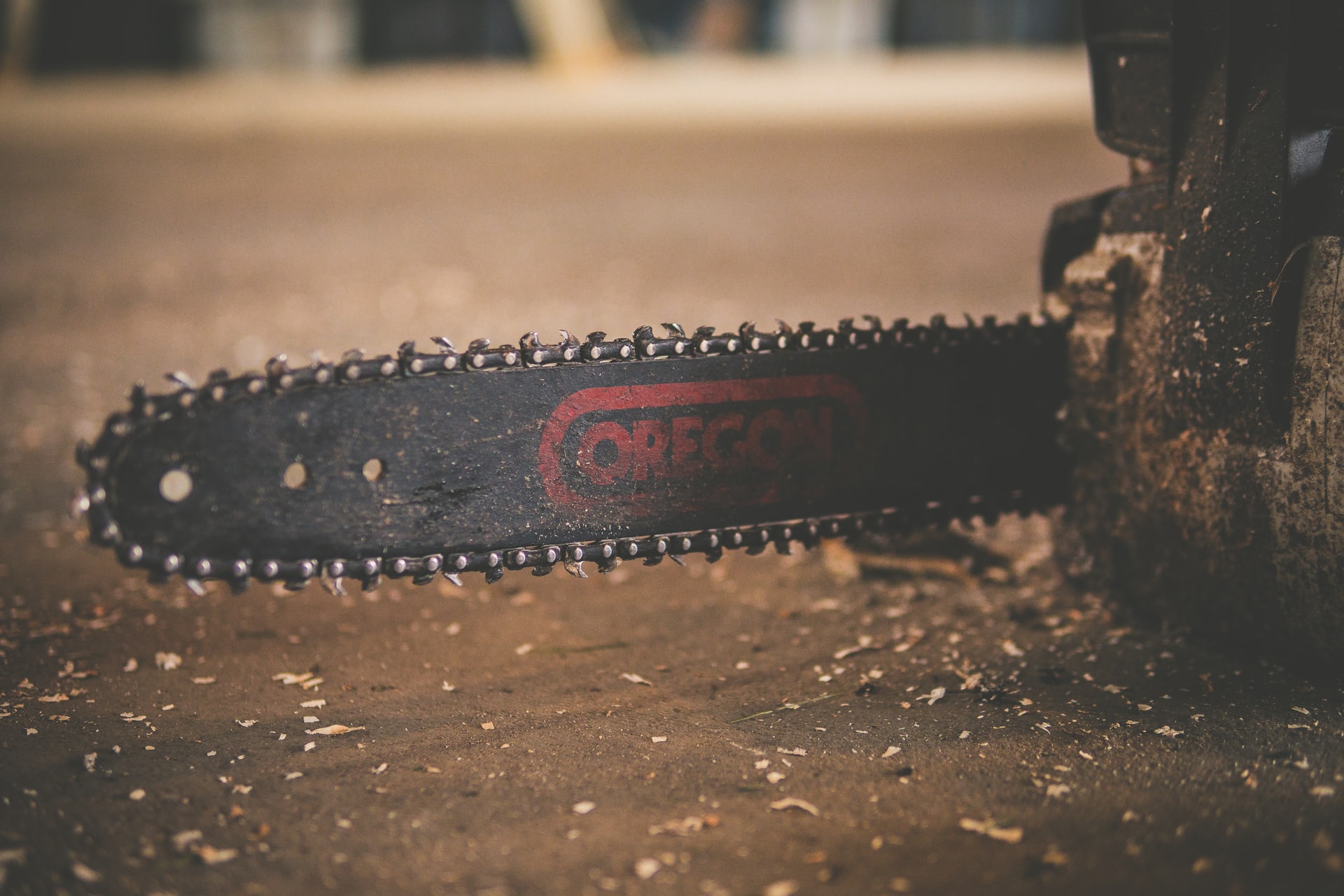 Power Level
Power level is something that you need to give a lot of thought to, as already mentioned. The best way to determine a chainsaw's power level is to read the product description box on the manufacturer or retailer's website. If you cannot find any of this information on their website or anywhere else, then you should email them directly. Sending over a direct email is a very effective way of getting information about a product quickly. You could also use the retailer's live chat service if they have one available on their site.
Size
Size is something else that deserves consideration, although the size of the chainsaw that you buy does depend largely upon the power level and the type of project that you are undertaking. You don't have much choice about the size if you are trying to cut down an entire tree, for example. If you are going to buy a chainsaw just for casual use, however, then you can afford to get a smaller chainsaw. Corded chainsaws tend to be a lot bigger than battery-powered ones. The reason for this is that battery-powered ones need to be smaller to conserve charge. The same is also true for gas-powered chainsaws. Whatever sized chainsaw you buy, make sure that you learn to use it safely.
Features
Lastly, what sort of features do you want your chainsaw to have? Chainsaws come with a broad range of different features, like vibration minimization and auto-oil. Again, you can find out whether or not your product has any of these features by checking out the product's description box or reaching out to the retailer.
Chainsaws are very handy and effective tools. If you have never used one before however, then it is very likely that you don't know where to start looking for one. Buying a chainsaw can be very confusing, but with this guide's advice, it doesn't need to be anymore.