Looking to explore the vibrant city of Bangkok? Look no further! Planning a trip can be daunting, especially if you're not familiar with the place.
That's why we've put together this comprehensive guide on how to plan a trip to Bangkok. From must-visit tourist spots to insider tips and tricks, we'll walk you through everything you need to know before embarking on your adventure in this bustling metropolis.
So pack your bags and get ready for an unforgettable journey filled with culture, cuisine, and excitement!
Choose the Best Time to Visit
The best time to visit Bangkok is between November and February when the weather is cool and dry. This is also the peak tourist season so you can expect higher prices for accommodation and flights.
If you're looking to avoid the crowds, March to May or October are good times to visit as there are fewer tourists in town. The wet season runs from June to October, so be prepared for some rain if you're visiting during this time.
Book Your Flights and Accommodation in Advance
When it comes to booking your flights and accommodation for a trip to Bangkok, it's always best to plan. By booking in advance, you'll be able to secure the best deals on both your airfare and hotel rooms.
When searching for flights, be sure to use a reputable travel site like Expedia or Kayak. It should not be that hard when you're looking for the best hostels in Thailand's capital. And when booking your hotel room, be sure to read reviews first and compare prices.
Get Your Visa
There are a few things you need to take into account when planning a trip to Bangkok to make sure the process goes smoothly. One very important step is to obtain the correct visa for your stay.
Depending on your nationality, you may be able to enter Thailand without a visa or with a visa on arrival. However, if you plan on staying in Bangkok for an extended period, it's best to apply for a tourist visa in advance.
File a Leave from Work
When planning a trip to Bangkok, one must first file a leave from work. Start by reaching out to your supervisor and employers to properly notify them of your impending absence. Be sure to let them know how long you will be away.
Finally, inform your family and friends of your upcoming trip and leave contact details with them in case of emergency. With proper communication with co-workers and family, you will be well on your way to the bustling city of Bangkok!
Plan Your Itinerary
Bangkok is a big city – and as such, it can be overwhelming for first-time visitors. That's why it's important to plan your itinerary and make sure you know what you want to see and do while you're here.
There are a few different ways to go about this. You can either plan your entire trip yourself or book a tour package that includes some or all of the attractions you'd like to visit. If you're planning on doing everything yourself, we recommend using a travel guidebook or searching online for reliable information about the best things to see and do in Bangkok.
If you decide to book a tour package, there are plenty of options available depending on your interests. For example, if you want to experience Thai culture and cuisine, some tours focus specifically on that. Or if you're more interested in the history and temples of Bangkok, there are many different tour options available for that as well.
Whichever route you decide to go, just make sure you do your research in advance so you know what to expect and can make the most of your time in Bangkok.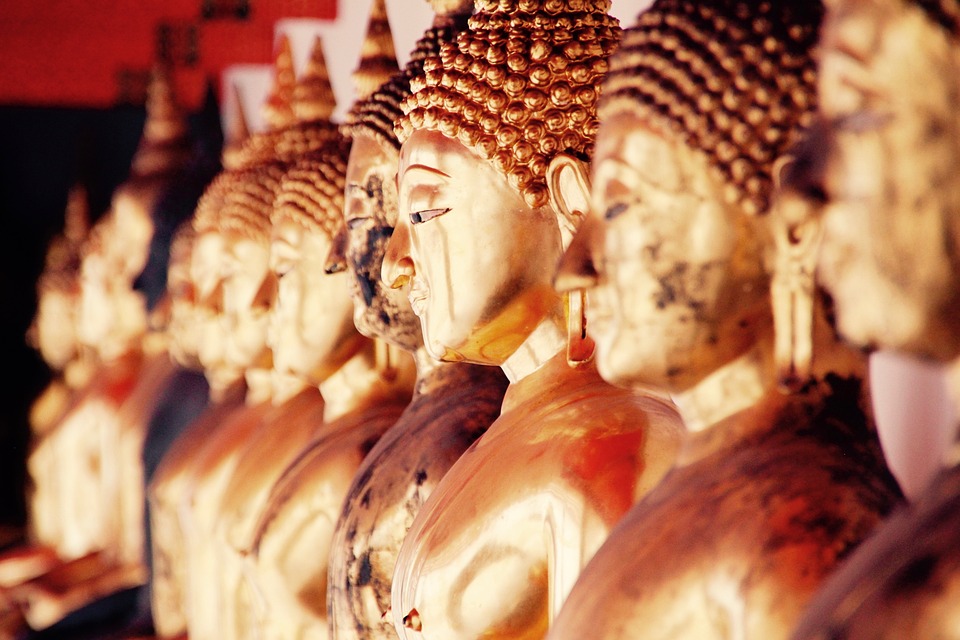 Tag a Friend
If you're looking to plan a trip to Bangkok, one of the best things you can do is tag a friend who's been there before. This way, you'll have somebody to help guide you through the city and show you all the best places to go.
However, if it's your friend's first time as well – you don't have to worry! A little adventure here and there with someone will make the trip more interesting and fun.
Learn How To Plan A Trip To Bangkok
Traveling to Bangkok is an adventure with countless possibilities. With the right knowledge and the perfect plan, you can make the most of your stay in this incredible city. So, don't wait any longer and take the plunge – start planning your trip to Bangkok today!