The prospect of renovating an abandoned property can be both exciting and daunting. After all, no matter what condition it's in when you buy it, there is a lot of work to do before it becomes a livable home. But if you know the right steps to take, making the vision for your new home become a reality doesn't have to be intimidating. In this step-by-step guide, we'll help break down what steps you need to take so that renovating an abandoned property doesn't feel like such an overwhelming task. From assessing the condition of the building up to putting on the finishing touches with paint and decor – let us show how easy renovation can be!
Understand the basics of renovating an abandoned property
Renovating an abandoned property can be a daunting task, but with some basic knowledge, it can also be an exciting opportunity to transform a neglected space. One of the first steps to consider is obtaining the necessary permits from your local government. These permits will ensure that your renovation project adheres to the building codes and safety standards of your area. As you begin to envision your ideal space, keep in mind that with an abandoned property also comes potential problems, such as structural damage, mold, and pests. It's essential to thoroughly inspect the property before starting any renovations to identify these issues and create a plan to address them. Embarking on a renovation project can be challenging, but with careful planning and attention to detail, the end result can be incredibly rewarding.
Identify what renovations need to be done and prioritize them
Taking on a renovation project can be overwhelming and deciding where to start can often be the most daunting part. Before diving in, it's important to assess what needs to be done and prioritize the renovations accordingly. Start by making a list of everything that needs attention, whether it's as small as a fresh coat of paint or as big as a complete bathroom remodel. Then, take a step back and evaluate which projects are most pressing. Is there anything that could pose a safety hazard if left unaddressed? Are there any major cosmetic issues that are impacting the functionality of the space? Once you've identified the top priorities, you can start to plan and budget accordingly, ensuring that your renovation is both efficient and effective. Remember, taking the time to prioritize your list upfront can save you a lot of time, money, and headaches in the long run.
Get rid of any junk
Clearing away any existing junk is a crucial step in renovating an abandoned property. This could include everything from discarded furniture to junk cars that have been left on the property. Once you've amassed all the unwanted items from the property, the next step is finding a suitable place to dispose of them. For those living in Kentucky, there are several junkyards open in Lexington, KY, where you can safely discard such items. Some of these junkyards also offer recycling services, providing an environmentally friendly option for disposal. Ensure you separate the recyclable materials from those that aren't, as this will help the junkyard process your junk more effectively. This step, while often overlooked, is pivotal in clearing the way for further renovation work. Removal of these items does more than just clean up the space – it also provides a blank canvas that helps you envision the potential of the property. This undertaking may require professional services, particularly for larger items like vehicles or large quantities of debris. Always ensure that disposal of these items is done responsibly and in accordance with local regulations. This step is not only beneficial to your renovation project, but it can also have a positive impact on the environment when handled correctly.
Research contractors and local suppliers
When embarking on a new project, finding the most affordable materials is essential to staying within budget. That's where researching contractors and local suppliers can make a huge difference. These professionals have years of experience and know the ins and outs of sourcing the best materials at the lowest prices. By taking the time to do this research upfront, you can save money and stretch your budget further, all while feeling confident that you're getting high-quality materials that will stand the test of time. So why wait? Start your research today and see the difference it can make for your next project.
Get creative with ways to add value
When it comes to adding value to a property, the possibilities can feel endless. But if you're working with limited funds, it may seem like your options are few and far between. Thankfully, there are numerous ways to add value without breaking the bank. A fresh coat of paint can instantly brighten up any space, giving it a whole new look and feel. Replacing old fixtures like outdated faucets or hardware can also give a room an updated aesthetic. And don't forget about smaller touches like swapping out light switch covers or adding decorative throw pillows. With a little effort and elbow grease, you can add value to your home without spending a fortune.
Factor in hidden costs
Renovating any property can be an exciting process with the promise of a fresh new look, but it's important to factor in all the hidden costs associated with such a project. These costs are the ones that often get overlooked in all the excitement. For example, you may have to pay fees to a contractor, building permits, and other taxes. There may also be some unexpected expenses along the way, such as fixing plumbing or electrical issues. So, before you dive into your renovation project, make sure you have a solid understanding of all the costs involved. This will help you avoid any unpleasant surprises and ensure that your renovation stays within your budget.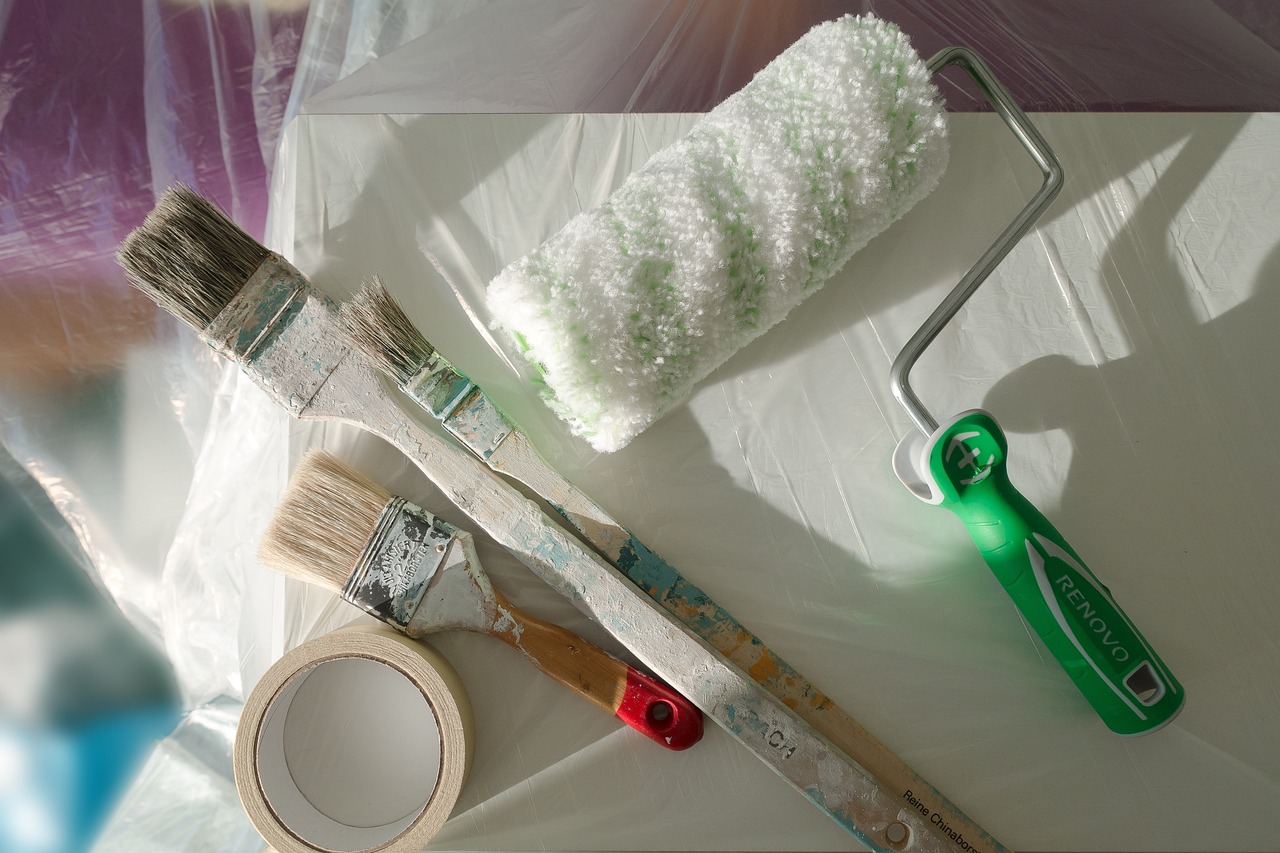 Renovating an abandoned property can be a rewarding experience, allowing you to breathe new life into a neglected space and create a home that's uniquely yours. Despite the challenges and potential pitfalls, with careful planning, prioritization, and budget management, your renovation project can result in a beautiful, functional, and valuable addition to your portfolio. Always remember, that the key to a successful renovation lies in meticulous planning, realistic goal-setting, cost-effective sourcing of materials, and creative cost-saving strategies. This process, while demanding, can yield a sense of accomplishment and personal satisfaction that far outweighs the effort.