The availability of LED lights has opened more creative options, bringing a new life to our homes with innovative lighting ideas. They are more affordable and unique as they come up with many attractive colors other than white, rumen levels, shapes and low profile, opening a myriad of possibilities for brightening our homes to any space, as they fit in all manner of places. All these features make them a favorite choice for homeowners and interior designers to install them. This article will help you explore how these LEDs can instantly beautify any space in your home.
Under Cabinet Lighting
This is an excellent and brilliant step, as you do not need to spend your money to buy accent bulbs. Adopting the idea of LED strips inside the cabinet makes everything clear. You can install it in your kitchen for easy spotting inside your cupboards.
Ambience Lighting
You can definitely use LED lights to warmly welcome visitors to your home, as they create a warm atmosphere. They provide one option to comprehensively achieve this, such as recessed ceiling fixtures and wall-mounted fixtures. Led bulbs help you customize the ambience based on the mood, and time of the day, from a cozy feel day to a cooler, vibrant ambience since they provide an adjustable color temperature.
Task Lighting
Lighting functional areas in your home will not only enhance esthetics but also provide adequate light and provide productivity and focus in workspaces. Such spaces as kitchens, home offices, reading areas, garages, and others. In kitchens, it provides direct light to countertops when preparing food, and this ensures there is enough visibility for cooks when preparing food. In working spaces like offices and workshops, spotlighting provides the necessary illumination to complete detailed activities.
Outdoor Brilliance
The best thing about LED lights is that they are not limited to indoor spaces. You can extend the glow beyond the indoors to enhance the curb appeal and functionality of your home exterior spaces bringing a new dimension to your property. You can illuminate pathways, trees, or garden features and highlight landscaping. This therefore brings forth the aesthetic in your home, as this will create a visually appealing and inviting atmosphere, making it stand out in the neighborhood.
Customized Led Fixtures
The availability of LED lights in various forms and designs provides an opportunity for creative and customized lighting options. They allow you to express your individuality to match your style, ambience you wish to create. They also provide smart home system technology by controlling them using remote controls, scheduling and integration with voice assistance, therefore enabling you to tailor your lighting experience.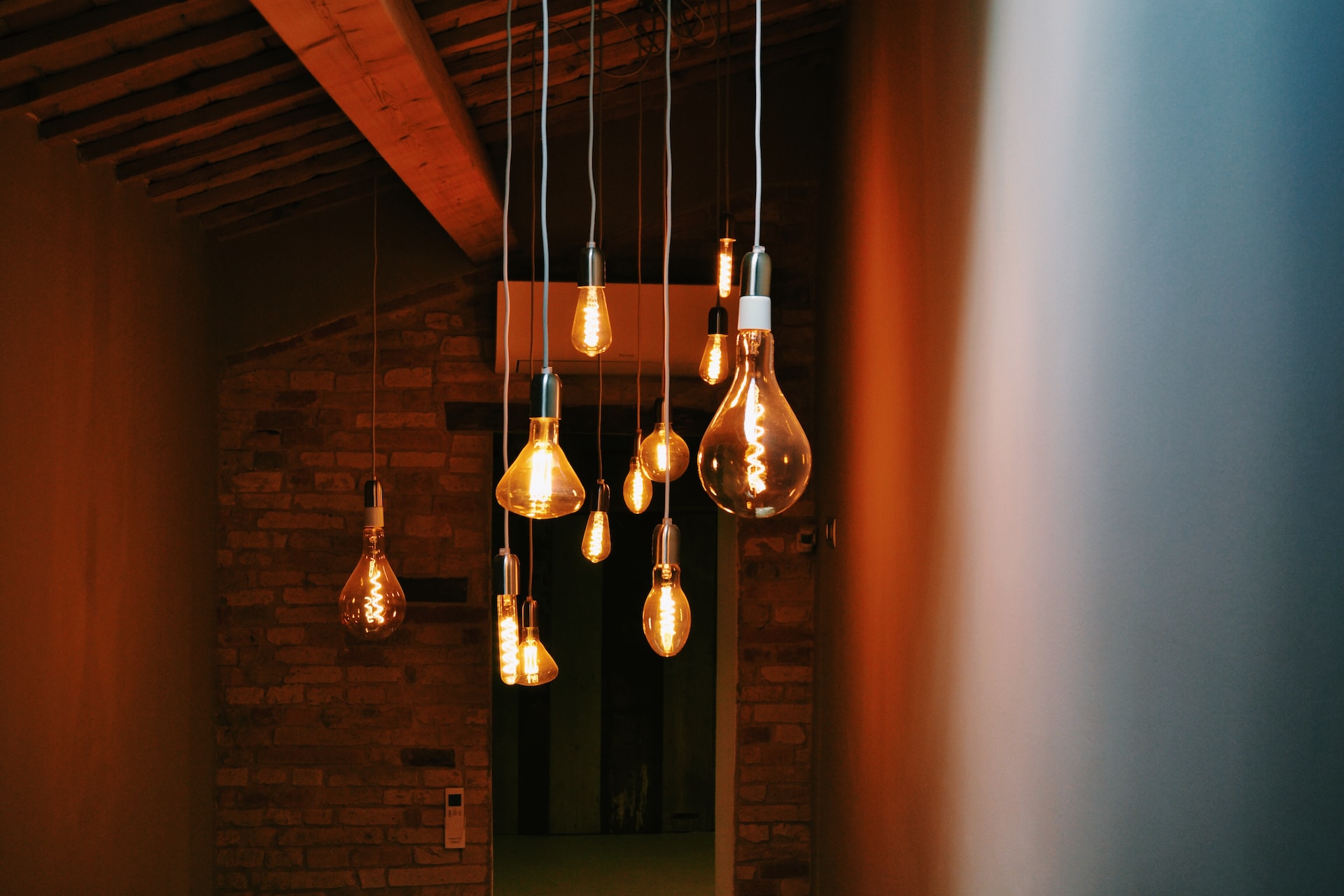 LED lighting has brought a revolution in how we light our homes. They have made it possible for homeowners to aesthetically adapt to energy efficiency, making it an ideal choice for you. Implementing all of these ideas mentioned: Under cabinet lighting, customized fixtures, outdoor brilliance, task lighting and ambience lighting, you can create an environment full of ambience, giving you a more comfortable life as it changes your coy mood to a cooler mood by the presence of color change adjustability. Approaching LED lighting and embracing it will enable you to transform your home into a hub of a modern, personalized style. The adaptability of these LED lights makes it an ideal choice for any individual seeking to brighten their homes.