Do you plan an important meeting, public speech, a serious conversation, an exam? In addition to careful preparation for the event, you need to take care of your appearance… And enlist the support of the Moon! The most powerful energy of the Earth satellite causes tides and ebbs of huge oceans. Can we imagine, how powerful is its impact on us, humans? How can you get Moon's help in important event in your life? And why the Moon should help you?
Lunar days lucky colors & mascots – how it works?
In fact, everything is simple and logical. In a full cycle of the phases changing, from one New Moon to another, the Moon passes through 30 so-called lunar days. Each of these time intervals corresponding to a certain mood of the Earth's sattelite. Each lunar day has certain characteristics, such as a symbol, element, shape, mascot stone, lucky color. In addition, each of the lunar days is favorable for the some actions and events in different spheres of human life. Therefore, the first thing you should do when planning an important meeting is to take a look at the Lunar Calendar and choose the most suitable lunar day.
What lunar day is today? Lunar Calendar 2020 >>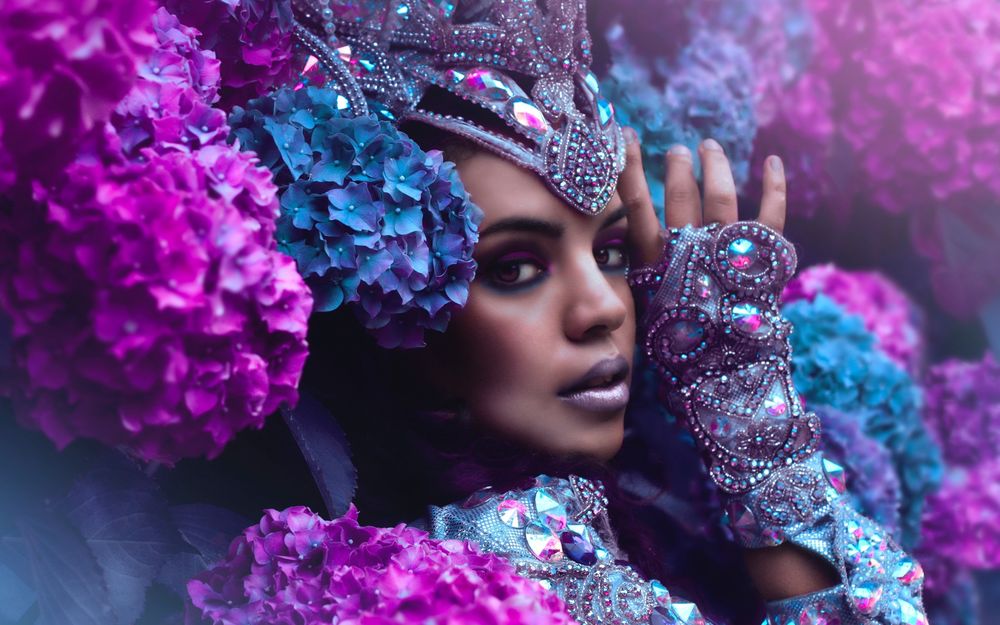 How to use this information?
If you haven't rights to select a date, you can enlist the support of the Moon by choosing the lunar days lucky colors and the mascot stones. lunar days lucky colors can be used in clothes, make-up, in the choice of nail polish, pencils and pens – in general, anything that will stay next to you directly at the moment of an important event (or better, for a whole day). And if you complete the lunar days lucky colors with their mascots, the luck will follow you! 🙂
In the table below, we have collected the information for every day of June 2017, so it would be suitable for you to choose a wardrobe, make-up and jewerly that will attract luck to your life.
To learn lunar days mascots for the next months, take a look at the Lunar Calendar 2020 >>

Lunar days lucky colors & mascots/ June 2017
| Date | Lucky color | Mascot |
| --- | --- | --- |
| 06/01 | purple, mauve, lilac and white | hyacinth, citrine |
| 06/02 | red, scarlet, and black | garnet, uvarovite, olivine, beryl |
| 06/03 | orange, red, and chocolate brown | black pearl, alexandrite |
| 06/04 | yellow, gold, amber, lemon, saffron and ocher | amber, olivine, beryl, onyx |
| 06/05 | green, malachite and emerald | fire opal, hematite, carnelian |
| 06/06 | blue, aqua and azure | lapis lazuli, yellow, coral, pink pearl |
| 06/07 | blue, indigo, ultramarine, cornflower, and sapphire | red opal, ruby |
| 06/08 | purple, mauve, lilac and white | hyacinth |
| 06/09 | red, scarlet, black | agate, jet |
| 06/10 | orange and chocolate brown; white, silver, blue | agate, jet |
| 06/11 | yellow, gold | hematite, zircon |
| 06/12 | green, malachite and emerald | white agate, opal, purple amethyst, spinel |
| 06/13 | blue, aqua and azure | olivine, green garnet, red onyx |
| 06/14 | blue, indigo, ultramarine, cornflower, and sapphire | red jasper, rock crystal |
| 06/15 | purple, mauve, lilac and white | zircon, aventurine |
| 06/16 | red, scarlet and black | blue agate, blue sapphire, blue jade, blue jade and amber |
| 06/17 | orange, red, and chocolate brown | black jade |
| 06/18 | yellow, gold, amber, lemon, saffron and ocher | black jasper, obsidian air, malachite, jade blue, grossularite |
| 06/19 | green, malachite and emerald | spars (amulets), brindle (red) eye, falcon (blue) eyes, cat (green) eye |
| 06/20 | blue, aqua and azure | orpiment, yellow jade, jade |
| 06/21 | blue, indigo, ultramarine, cornflower, and sapphire | purple transparent amethyst, emerald, adularia, pink and crimson quartz, selenite |
| 06/22 | purple, mauve, lilac and white | aragonite |
| 06/23 | red, scarlet, and black | coil, black pearl |
| 06/24 | orange, red, and chocolate brown | white coral, rock crystal and tourmaline |
| 06/25 | orange, red, and chocolate brown | iridescent agate |
| 06/26 | yellow, gold, amber, lemon, saffron and ocher | ruby, pyrite, aventurine |
| 06/27 | green, malachite and emerald | onyx, amazonite (brings joy to home), green jade |
| 06/28 | blue, aqua and azure | turquoise, pink chalcedony, marble |
| 06/29 | blue, indigo, ultramarine, cornflower, and sapphire | marble |
| 06/30 | blue, indigo, ultramarine, cornflower, and sapphire | marble |