Hello there! In case you don't know me yet, my name is Anastasia. I am an astrologer, coach, and entrepreneur, and today I have a new role of the artist and the creator of stickers!
It is so exciting to present to you the first results of my work – printable moon days themed stickers. I've put my heart and soul into these first three pages. Each sticker is a fruit of my imagination and painstaking hand drawing 🙂
My idea is to create a sticker pack of 31 pages, each of which will be dedicated to the corresponding moon day (+ something else!) If you don't know a lot about moon (or lunar) days, I can briefly explain to you what is the point. The Moon has a huge impact on all life on earth – including human life. She controls the growth of living matter, so if you cut your hair on a certain day of the lunar cycle, it will grow faster. Moon is the ruler of all subconscious and human emotions, therefore, she can suggest successful days for any endeavors in society.
Printable Moon days themed stickers preview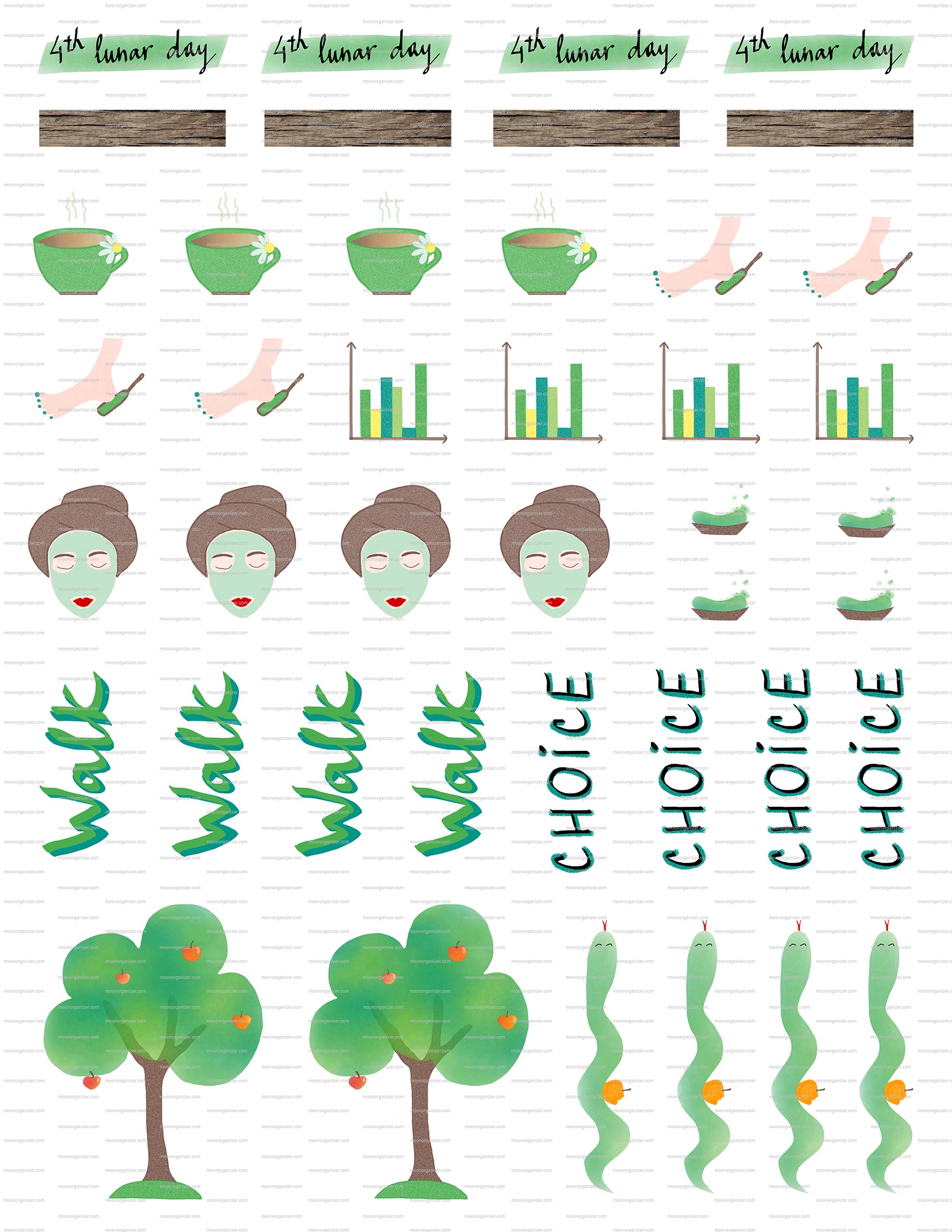 Astrologers divide the interval from one New Moon to another by 30 lunar days, corresponding to 29.5 days. On each of these days, the Moon has a unique mood, so each moon day is favorable for certain actions and has its own symbols. If you are interested, you can find out almost everything about the Moon on this website. But now let's get back to my stickers! 🌛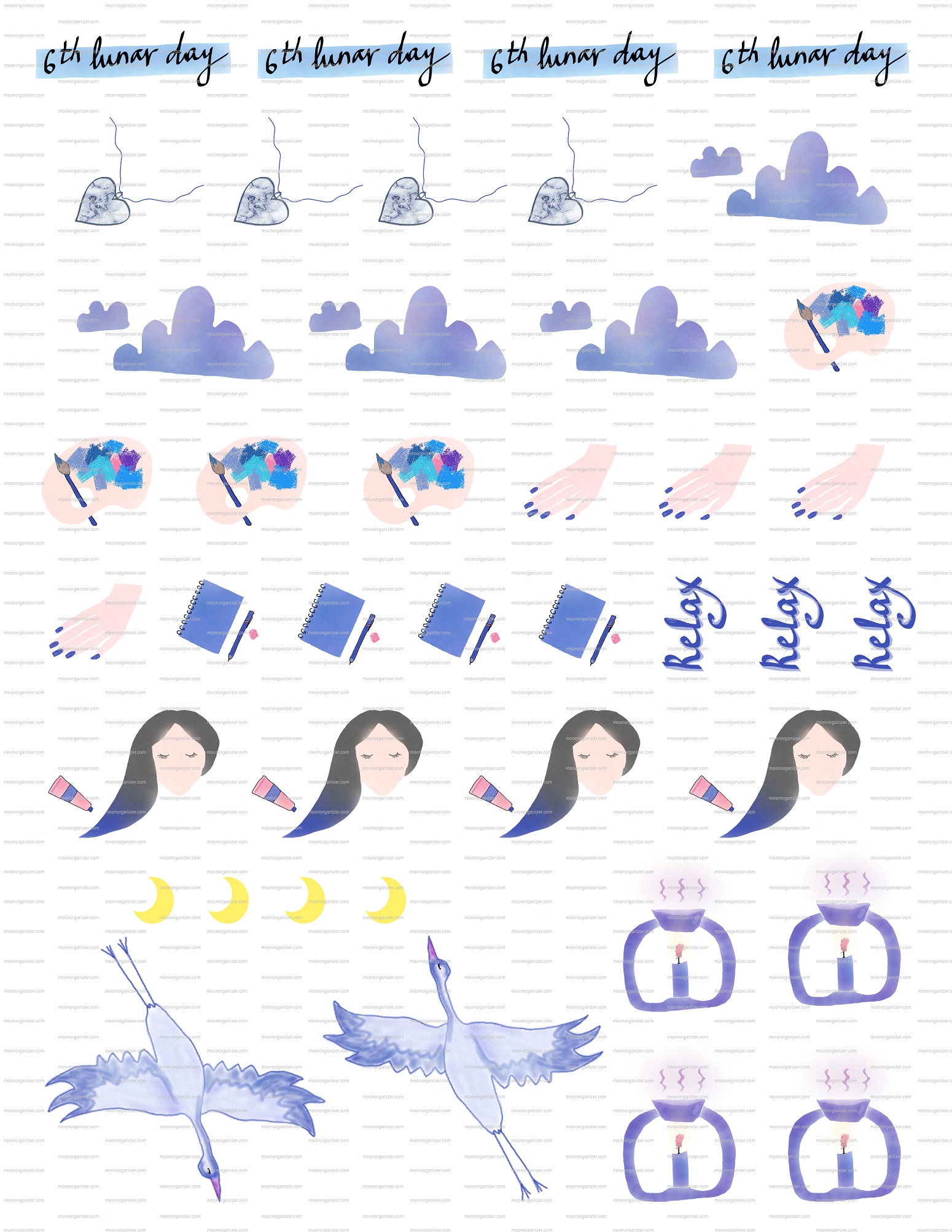 At the moment, I have prepared for you 4th, 6th, and 25th lunar days. All the symbols that you find on them correspond to the mood of the Moon these days. You can use them in your planner specifically for the corresponding moon days, or put them wherever you want. As a big fan of planners and stickers, I know firsthand that the main thing is to set off on a creative flight and decorate layouts as your heart tells you 💜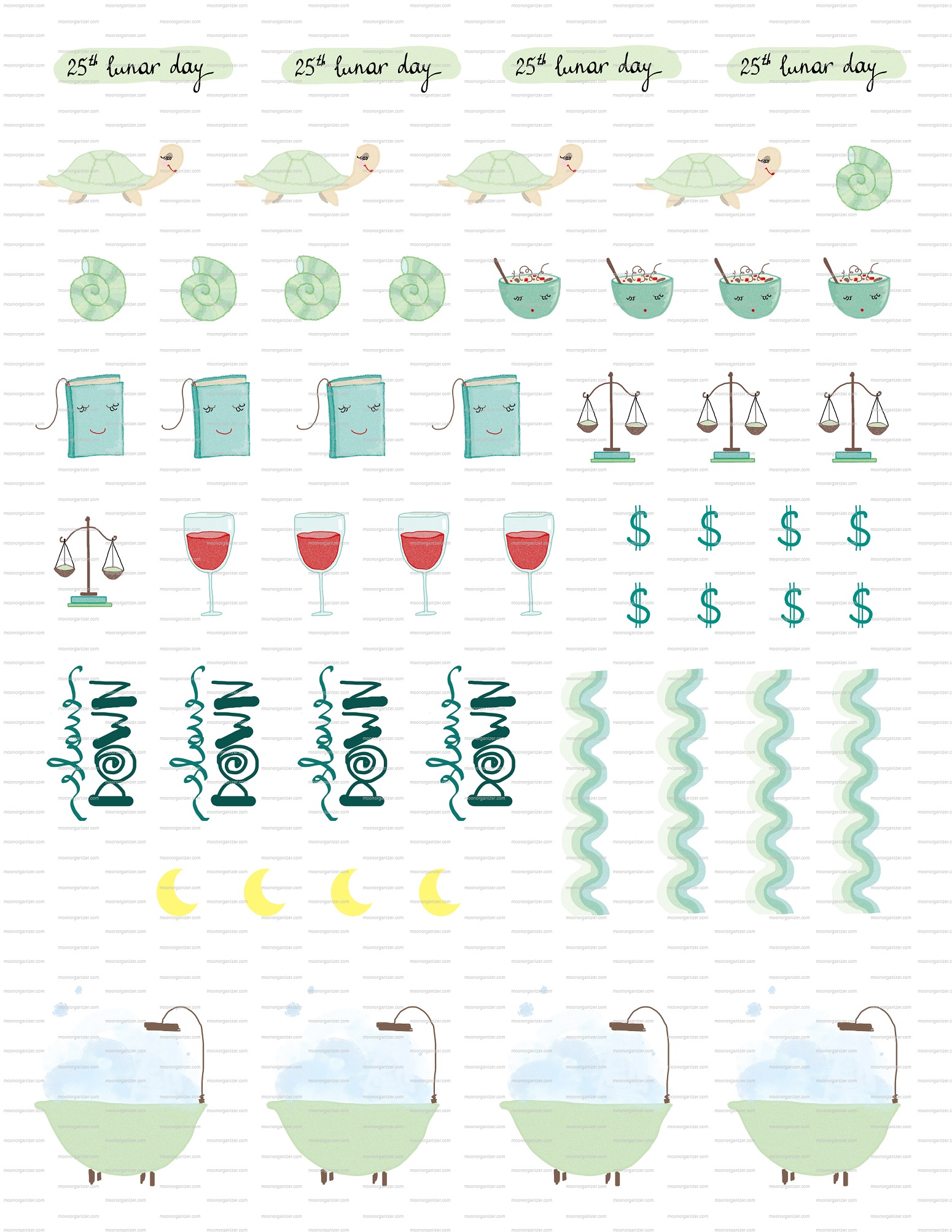 I know that purchasing only 3 lunar days out of 30 is a little strange, but I need your support 🙏 If you want to see a whole moon cycle sticker book one day, let me know by purchasing these first three pages: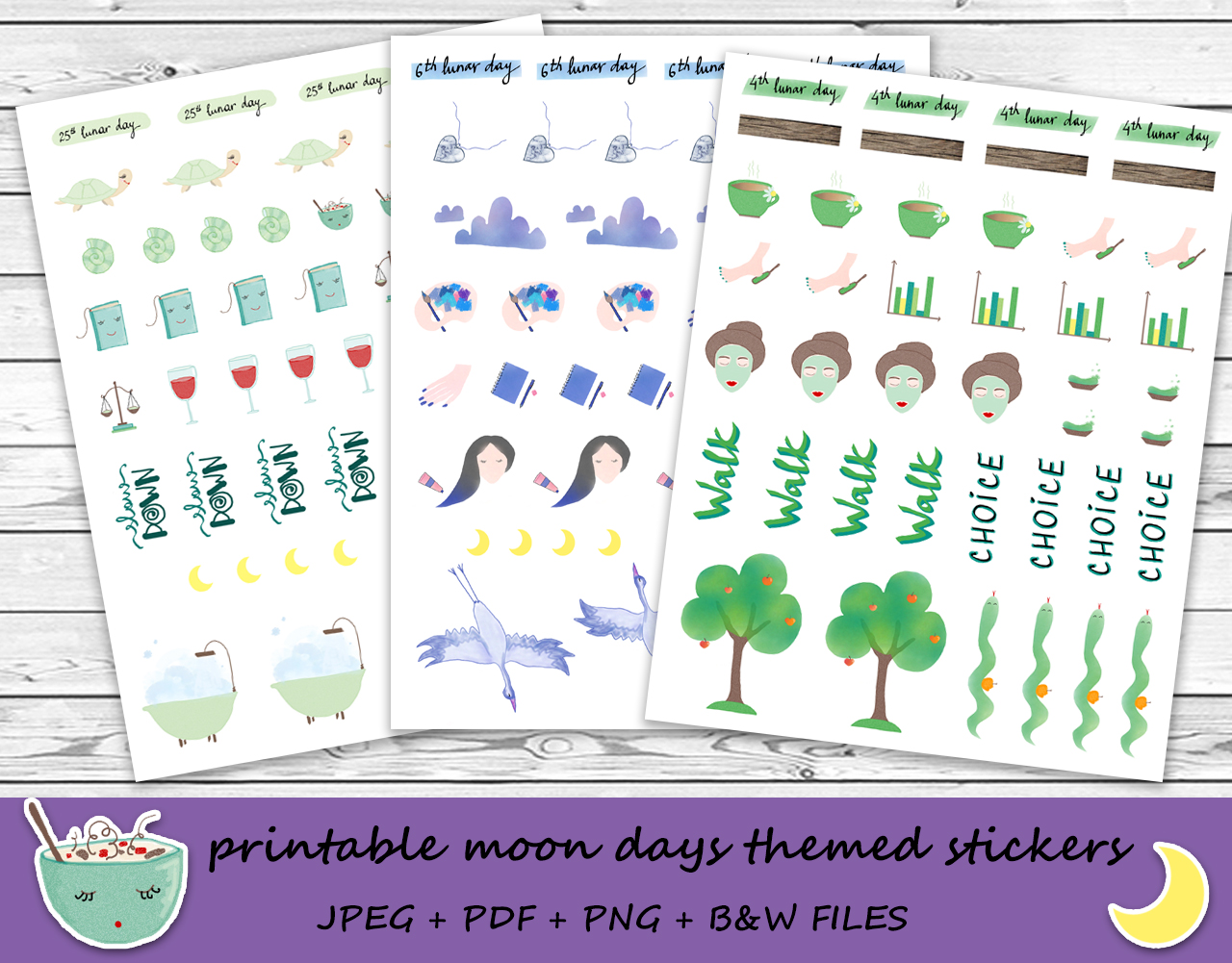 How it works?
Immediately after payment, you will receive a zip archive with:
JPG printable stickers 3 pages
PNG printable stickers 3 pages
PDF printable stickers 3 pages
3 JPG black & white files for easy cutting
The files are provided in the American letter size 8.5*11 inches, resolution 300 dpi and, of course, without watermarks. All you have to do is print them (as many times as you like) on sticky paper and cut them by hand or in your cutting machine!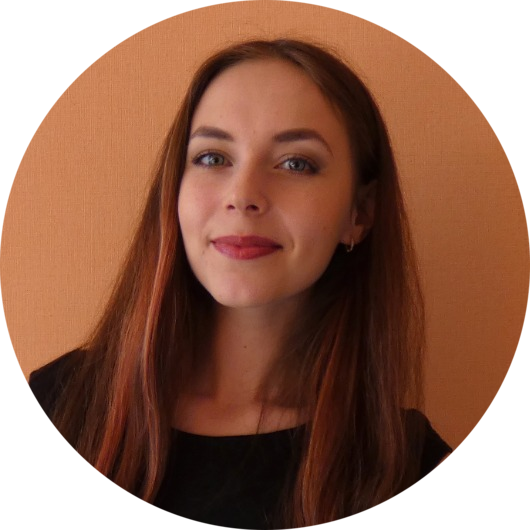 I will be very glad to see how you used my artwork in your planners! So please, send your photos and reviews to my email: moon.organizer@gmail.com!