It's not a secret that the beautiful companion of our planet, the Moon, has a huge impact on all life on Earth. The human body is not an exception. Therefore, for health and beauty it is important to follow not only the advice of nutritionists and cosmetologists, but also the rules of the lunar calendar. In this article, we will talk about our skin. How to properly care of your skin, staying in harmony with the Moon?
Skin care by the lunar calendar – procedures schedule
skin care by the lunar calendar includes a variety of different procedures, and for each type of them the Moon provides its most appropriate time in the cycle. In addition, there are also such lunar days in which certain care procedures are strictly contraindicated. Moisturizing and nourishing masks, water procedures, rejuvenating, removing moles and warts, changing cosmetic products… So, how to choose the most favorable day and get the best result?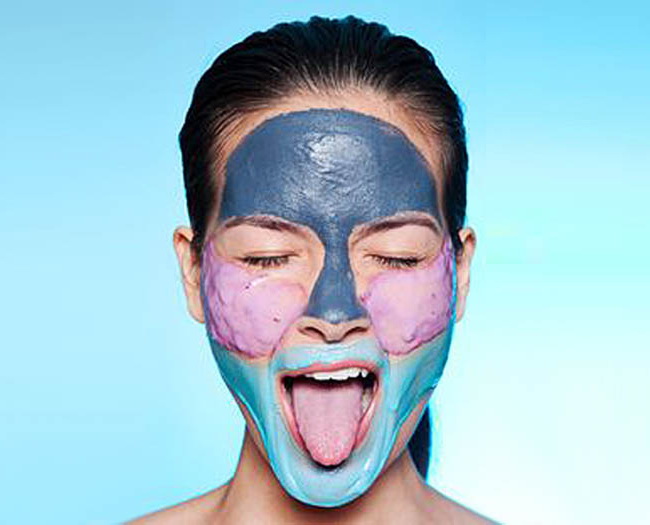 Cosmetic procedures by the lunar calendar
In general, any cosmetic procedures can be successfully carried out on 7, 8, 16, 20, 25 lunar days. But on 1, 14, 23 lunar day it is better to avoid aggressive effects on the skin. For the face cleansing procedure, choose 28 lunar day, and don't assign a purge on the 9, 14, and 23. If you are planning a procedure for reducing moles or warts, avoid the 2 lunar day, and choose 16 or 26 lunar day. 6 and 13 lunar days are best for scrubs, peelings and other rejuvenating procedures, and for wraps and relaxation procedures choose the 9 and 18. You do not need to visit the solarium on 7 lunar day.
Facial masks by the lunar calendar
Favorable days for masks are 2, 4, 11, 14, 18, 20, 27 lunar days. In the case, if you are going to start a course of therapeutic masks, it is better to do it on 2 or 11 lunar day.
What lunar day is today? Find out in the Beauty Moon Calendar 2023 >>
Water procedures by the lunar calendar
For such water procedures as a bath, sauna, pouring and hardening, the best periods of the lunar cycle are the 3,10, 18, 19, 21, 24, 25, 29 lunar days. During these days, it's great to treat yourself with a massage. On the 19 lunar day, avoid herbal baths.
Changing cosmetic products by the lunar calendar
As you know, it is better to change the cosmetic products from time to time. The Moon encourages new cosmetics on 2 lunar day, and the 1 lunar day is the best time to choose and plan its acquisition.
Find more beauty tips in our Beauty Moon Calendar 👇
How a Cosmetic Procedure Affects Your Spirit >>