If you have a large backyard and a patio, it is a space you can use however you want. Unfortunately, most people don't take the time to decorate their patios fully.
The patio can be a beautiful extension of your house, which adds value to your property. Whether it is for entertaining guests or a space where you unwind after a long day, you should take the time to decorate your patio.
The following are seven styling tips to help you spruce up your patio:
1. Plants
Adding greenery to your patio will add some life to space because you will decorate it with alive beings. Vegetation is one of the best ways to decorate an outdoor space as it is a way to bring the outdoors inside.
Plants can also add color to your patio if you can get plants of different colors. Brightly colored plants, in particular, can breathe life into space.
You have many options for how you want to arrange the plants in the patio and their storage containers. They will all contribute to styling the patio.
2. New Furniture
If your patio is small or large, you can probably fit a piece of furniture in it. A great tip to add style to your deck is to add furniture if you don't have any or to add some stylish seating.
Wooden chairs are the best option for an outdoor space like a patio. However, a sofa, chair, or even a couch can make for patio seating if well placed.
There is nothing like sitting on your patio while reading a book and enjoying a cup of your favorite beverage. If you have the right furniture, you will look even better doing it.
3. Add Cushions
If you have furniture on your patio or get new furniture, a tip from the experts is to accessorize it. Cushions and pillows are a fantastic way to accessorize your outdoor seating.
If you place furniture on an outdoor space like the patio, you should get appropriate cushions or pillows. Therefore, you should get weather resistant cushions that can brave the elements. Both the furniture and the cushions you place on your patio should be very durable.
Feel free to be creative and express yourself with decorative cushions. Experiment with different colors and styles to find the ones that will best suit your patio.
4. Art
Art is a decorative item that can enhance just about any living space. If you want to add style to your patio, you should also consider adding a piece of art to the area.
Adding some color to space rarely hurts, and the best color comes from artistic expression. A piece of art could also help tie the décor of the entire patio together.
You may not appreciate the art during summer when it is warm and beautiful outside, but you will enjoy it during winter. You can place all kinds of art pieces on a patio, including wind chimes and sculptures.
5. Add a Fire Pit
If you spend a lot of time on your patio, especially when it is cold, you should consider adding flair to your deck with a fire pit. The fire pit should be big enough to warm the entire space but small enough to allow room for other elements of the décor.
A roaring fire on a cold night is majestic and beautiful in addition to serving a functional purpose. If you place it in the middle of your patio, you can use it to tie the patio's décor together.
A fire pit encourages relaxation and conversation, which is fantastic if you use the patio to entertain guests. Your guests will appreciate your style whenever they are over at your place.
6. Mats and Rugs
It would be best if you did not forget the floor of your patio as it is a space that you can use to showcase some style. You should make placemats and rugs strategically on the deck, especially during the dry seasons.
It will take a lot of maintenance to keep mats and rugs on the patio in shape. However, they will make your deck look absolutely amazing.
7. Pergola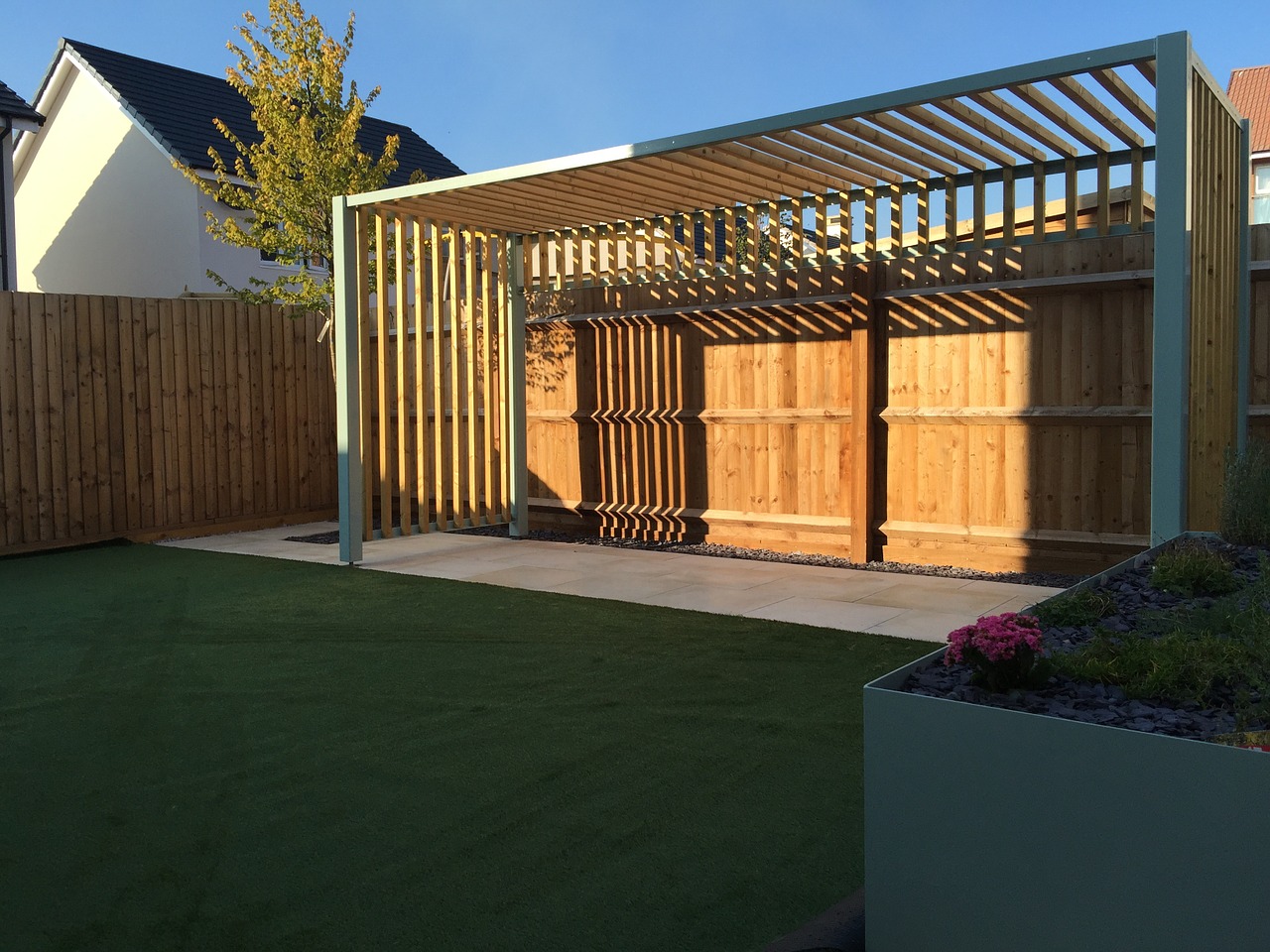 A pergola is a roof that covers the patio and is an excellent addition to add style, according to designers. A pergola not only beautifies the deck but also increases the time you can spend there.
The pergola will extend your patio space while offering protection so you can enjoy the patio. You can design the pergola as you want and make it very stylish.
In conclusion, there are plenty of ways you can add style to your patio. The seven ways above are only a few tips on how you can do it. Study your patio space and find what will suit you. Feel free to be creative and experiment with different styles.
6 Tips For People Who Want To Refinance Their House >>