Few things in life compare to the satisfaction of working from home. There's no rush-hour traffic to battle, no suit and tie required, and you can take a break for a quick midday yoga session or walk with the dog whenever you feel like it. Of course, setting up a home office that's conducive to productivity isn't always easy. But with careful planning and some furniture rearranging, it's definitely doable. Here are a few tips to get you started.
Planning & Organization
When you work from home, it's important to have a dedicated space for your office. You can see plenty of inspirational setups at Deskography, which offer both functionality and comfort. A great home office should not only be stylish but also increase productivity! Having a nicely organized home office will help you stay focused. Here are some tips for planning and organizing it:
Decide on the purpose of your office. Will it be for working on projects, meeting with clients, or both?
Choose a space in your home that is quiet and has enough room for your desk and other furniture.
Make a list of the supplies you need, such as a desk, chair, filing cabinet, printer, etc.
Purchase or build the furniture and supplies you need.
Arrange your furniture and supplies in a way that is comfortable and efficient for you.
Keep your office clean and organized to help you stay focused on your work.
Getting the Right Furniture & Equipment
When you are setting up your home office, it is important to get the right furniture and equipment to make sure you are productive and comfortable. You don't want to spend a lot of money on furniture that you will only use for a year or two while you are working from home. Here are some tips for getting the most out of your home office furniture:
Think about the usage of space, and how to make it best suit you. If you will be using a desk for both work and home tasks, make sure it has enough storage for both purposes. If you will be using a separate room for your office, think about how you will use the space and how you can create a workstation that is both comfortable and efficient.
Choose furniture that fits your budget. Don't be afraid to shop around for deals on office furniture. You can find great discounts online or at local stores and do some comparison shopping for the best prices and features before making your final purchase.
Get the right size desk for your needs. If you only need a small desk for occasional use, consider a compact model that doesn't take up much space. If you need a larger desk for multiple computers or other equipment, choose one that is big enough to accommodate everything without being too bulky.
Consider ergonomics when choosing office furniture. You want to be able to sit comfortably at your desk and have easy access to all of your equipment. Make sure the chair you choose supports your back and provides good lumbar support. Choose a desk with plenty of legroom so you can stretch out while working.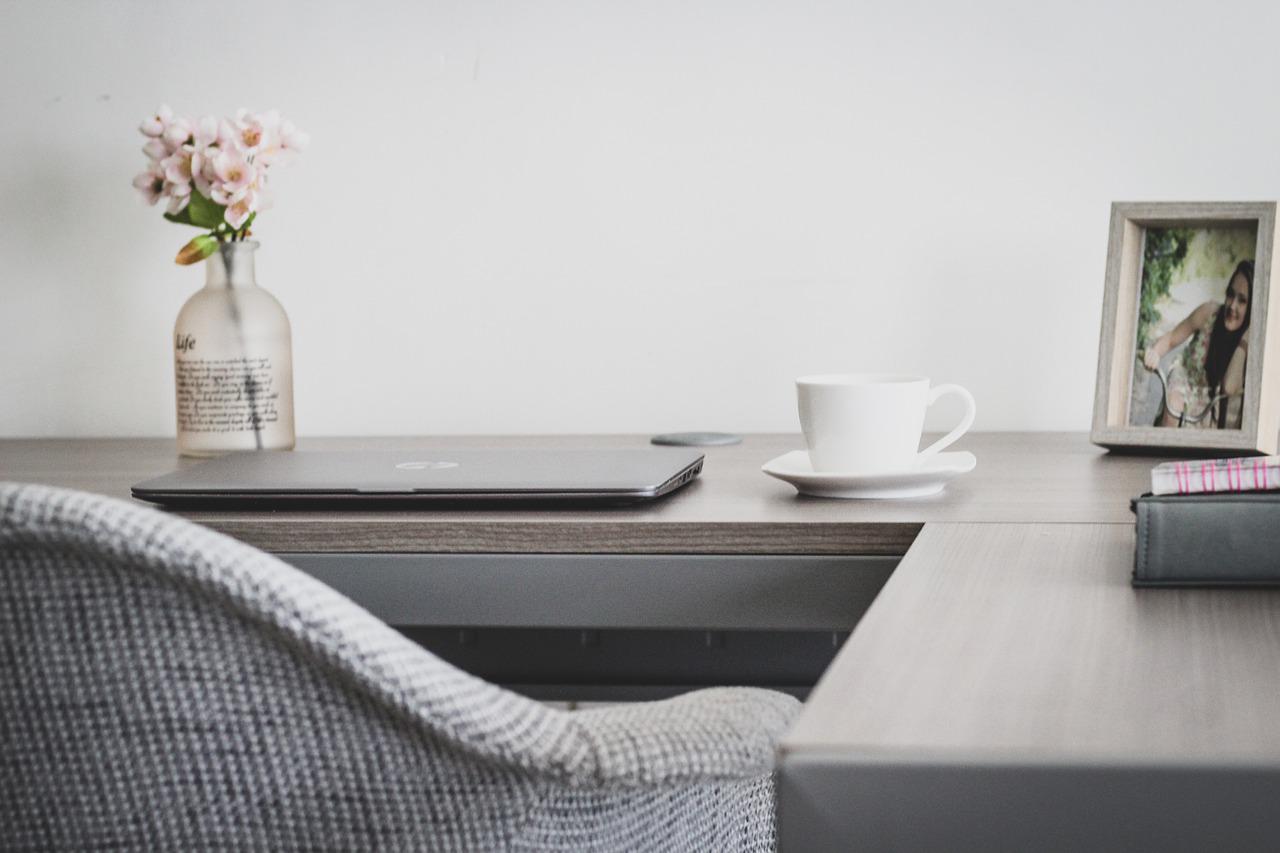 Stocking Up on Office Supplies
When you set up your home office, there are a few key supplies that you will need to make sure are on hand. This includes items like paper, pens, pencils, staplers, tape, and, of course, a computer and/or phone.
One of the best ways to save money when stocking up on office supplies is to buy them online. This way, you can easily compare prices and find the best deals with just a little effort. Also, there are always online sales and coupons you can use to save even more!
Setting it Up for Productivity
When you work from home, it's important to set up your office space in a way that promotes productivity. You want a space where you can focus easily and not be distracted, but also one where you feel comfortable. Here are a few tips:
Make sure your office is in a quiet spot in your house. This will help you avoid distractions.
Organize your office so that everything is within reach to preserve both time and energy when working.
Create a comfortable environment for yourself. This may mean adding some plants or artwork to your space or setting up a comfortable chair and desk.
Invest in some quality office equipment and home service. This includes a good computer, printer, and ergonomic furniture.
Make sure your office space is well-lit. It's healthier for your mind, and It will help you stay focused and alert.
This guide provides everything you need to know to set up your own home office. It covers everything from choosing the right space to furnishing your office to staying organized. If you're looking to set up a home office, this is the guide for you.
Check out our Business Lunar Calendar >>