The Dark Moon Cleansing ritual, like any other ritual of moon witchcraft, needs magical helpers – candles, herbs, essential oils, crystals. With their help, we get the support of the four elements, which significantly strengthens our intentions and allows us to manifest them easier and faster.
For the best result, it is necessary to select specific helpers for each specific ritual. For example, when we talk about a cleansing ritual, we need candles, herbs, essential oils, and crystals with cleansing and protective properties.
So, black wax candles will help not only get rid of the accumulated negative but also protect ourselves from its accumulation in the future. Lavender has powerful purifying properties that we can use to cleanse our body, home, and thoughts. Essential oils of pine and lemon will work perfectly in a team with lavender. Tea made from mint, wild rose and lemongrass will give us healing, strength, and energy for the coming lunar month. A magical rock crystal will take all the alien, unnecessary, and harmful energy onto itself, and then neutralize it.
Dark Moon Cleansing Kit is on sale now!
We have gathered all these helpers into a Cleansing witch kit for the Dark Moon ritual. Here's what we got: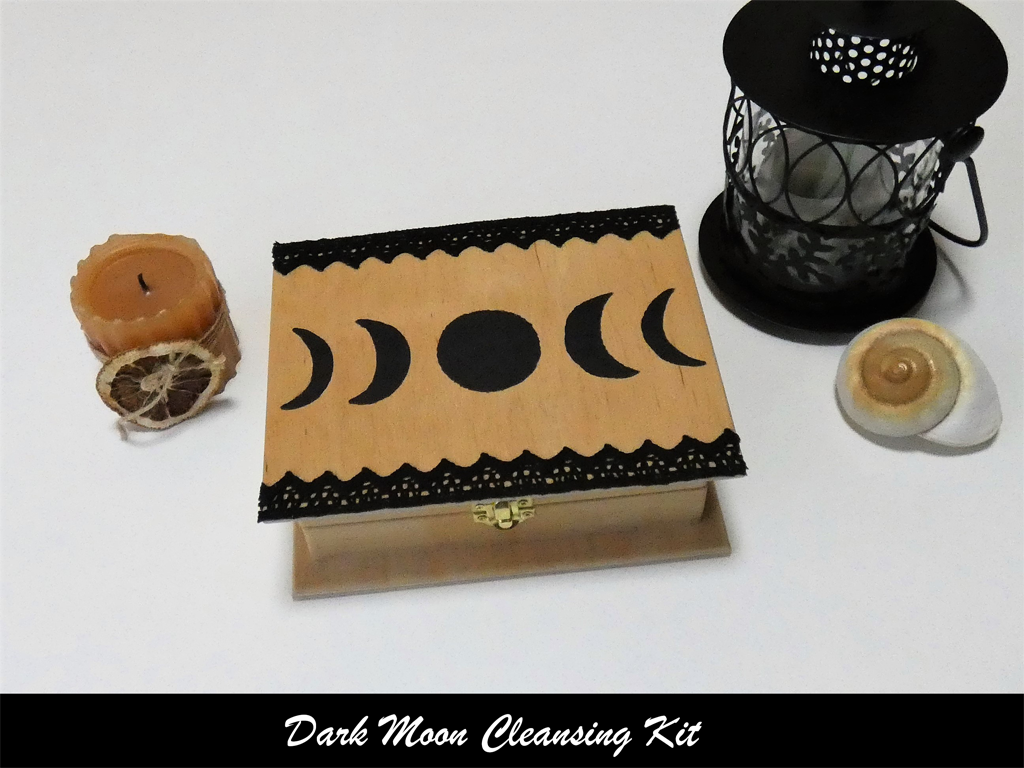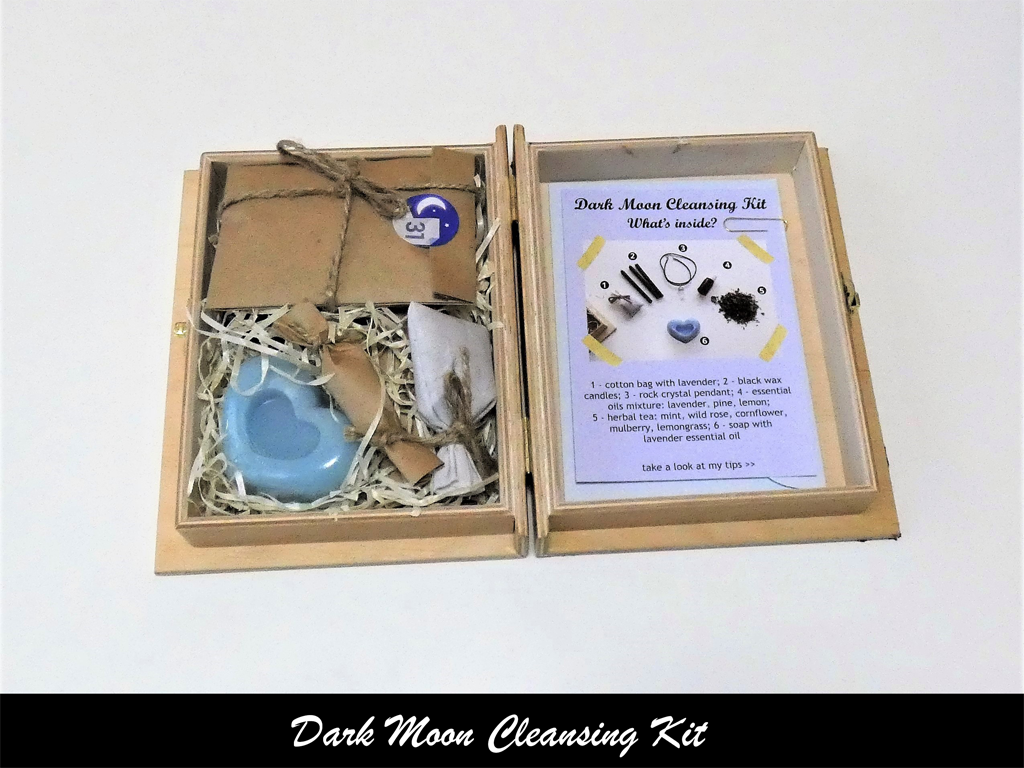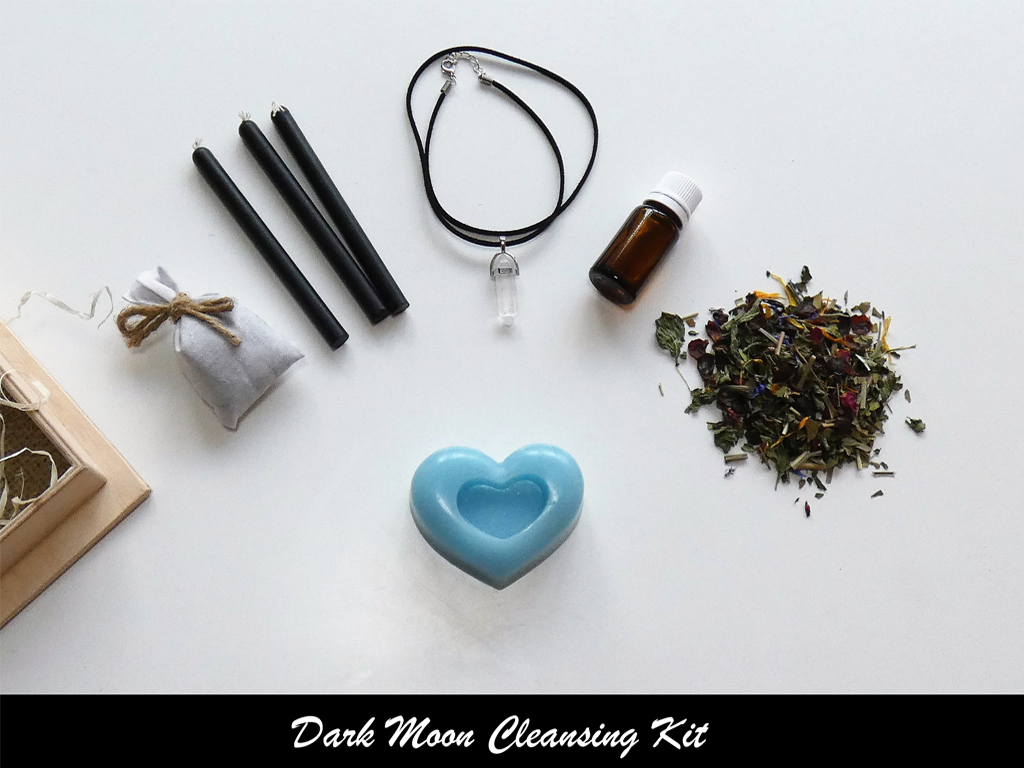 Dark Moon Cleansing Kit consists of:
– cotton bag with lavender;
– three black wax candles;
– rock crystal pendant;
– essential oils mixture: lavender, pine, lemon;
– herbal tea: mint, wild rose, cornflower, mulberry, lemongrass;
– lavender oil soap;
– handy box with a moon phases pattern.
Track Moon Phases and get more tips in our Living by Moon course 👇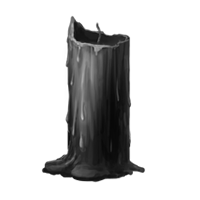 After the Dark Moon Cleansing ritual, it is good to conduct a New Moon manifesting intentions ritual. If your intentions include abundance and wealth, I suggest you learn more about our New Moon Kit for Abundance.