Your house is and should always be a safe haven, a place for you to retreat to when things get too much. We live in such a fast-paced world and especially with everything that's happened over the last year or so, I think we are all seeing homes in a different light.
There's so much to enjoy when we're at home and you should always take pride in your environment, surroundings and the things you truly care about and pay for. Putting time and effort into nurturing your home can lead to positive outcomes in other areas of your life, especially if you approach it in the right way.
Getting outside is a really great way to take care of your mental health and your lawn is an area you can focus on if you're looking for a project. There's something so satisfying about looking after what is ours and if you invest time into something then see it come into fruition.
So What Are Some Essential Lawn Care Tools You Probably Need?
The maintenance of your lawn takes care, attention and requires an amount of consistent dedication if you want to avoid it becoming overgrown. So the best thing to do is understand what tools are available for you to properly look after the lawn and ensure it's as attractive as you want it to be. If you have guests over or prefer things to look nice then you need to invest the time and make it happen.
Cordless Trimmer
This might be the most popular go-to piece of equipment for those who are more invested in the management of their lawns and gardens. You might often see professional groundworkers or gardeners use these as they're super easy to transport, are lightweight and don't require you to plug them in. Simply charge them up in their port and get out there and get to work. With the advancements of technology and brands seeking to find better and upgraded solutions for their customers, the introduction of cordless string trimmer leaf blower combo kits has seen huge amounts of people make the switch to this new style of product.
Lawn Mower
This is the classic and probably most well known garden tool that most people use, and has been convenient for decades. The advantage of this is you can keep track of consistent lines up and down your garden and isn't physically too demanding. One of the downsides of the lawn mower is a lot of them require a cable to be inserted into a power plug, which can prove difficult if you don't have a power point in the front or back garden. A lot of companies have made the switch to wireless lawn mowers now which is definitely an advantage to people tending to their lawns.
Leaf Blower
Tending to your lawn is not just about the length and look of it, but also how tidy it is in general. Leaf blowers are the absolute perfect solution for keeping it nice and clear throughout the year. Especially in Autumn and Winter, more leaves tend to fall on the ground and raking them up can take quite a lot of manual work where as a leaf blower does it at the press of a button. Try to find one that has lots of power and good battery life too.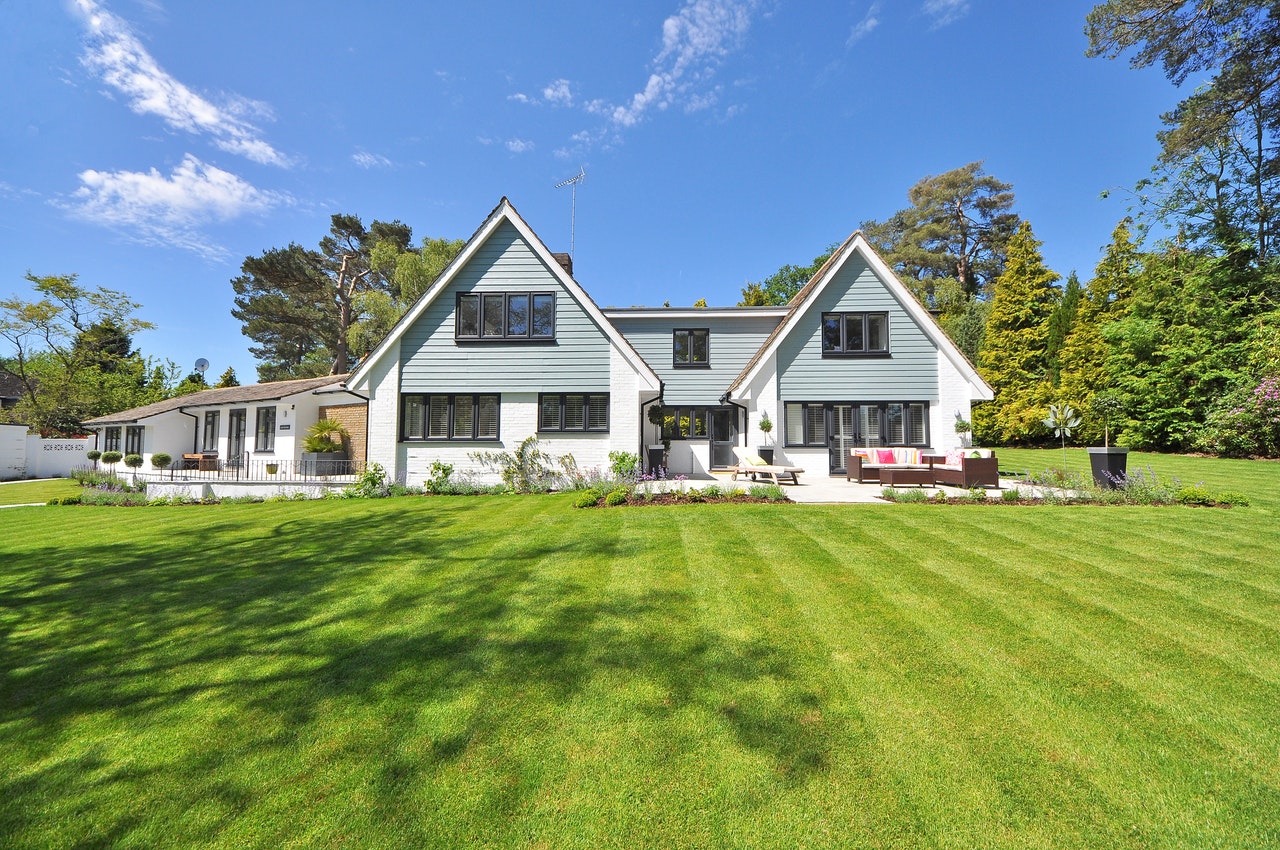 Rake
Another old classic that the majority of people will have lying around in the garden or in their shed. Super simple and convenient to use, the rake will probably never go out of fashion. No electricity required, just pick it up and go plus it's less heavy than a leaf blower but may take a lot longer to clear a larger garden.
Fertilizer
You don't have a lawn without the grass and one sign of a healthy lawn is the strength of the grass itself. Now depending on where you live it might be harder to provide your lawn with all the important ingredients it needs to, so investing in fertilizer could be a smart move to supplement the grass if it is being starved of some of the essentials.
So if you're currently looking for tools that could upgrade or enhance your lawn, then check these out and see which ones you think might be most suitable. When it comes to your home in general, investing a little more where necessary is always a good idea as longevity is king. You won't want to have to go through the process again soon after because you didn't do the relevant research and invest in the right lawn care tools.