Blenders are some of the most versatile pieces of equipment in the kitchen. Sadly, many people don't really understand the full benefits of owning these mixers. If you are part of the group that thinks a blender is only helpful for making smoothies and baby food, then you should stick around and read this review to the end. We will take you through nine good and healthy reasons explaining why a blender is a must-have in your kitchen.
1. To Make Hot Soup
Yes, you read that right. You can make hot soup using a blender. How exactly does a mixer manage to do that? Well, the machine's blades create a lot of friction that crushes healthy veggies like broccoli to make a warm, delicious soup that's ready to take straight out of the blender. You are also free to enhance the soup with different techniques like serving it with some broth.
The next time you want to create a healthy soup without messing up with a stove, take out the blender, add your veggies, and switch on the machine. That's pretty much it!
2. To Grind Nuts
Blenders provide a quick and efficient way of grinding nuts and coffee beans. To grind nuts, pour them in the machine and switch the blender on and off several times until the nuts are ground to your desired size.
The process is just as easy with coffee beans. Add the right amount of beans to the machine and grind them until they turn into a fine powder. You can then transfer the powder to your coffee maker and brew your coffee.
3. To Mix Batters
Many people loathe the idea of making pancakes, waffles, cookies, etc., because they can't stand the tedious work of mixing dough. If that's you, then you don't have to worry anymore because a blender can do the exhausting work for you and serve a smooth and consistent batter in minutes. Pour your ingredients into the machine, switch it on and let it do the job.
Blenders work perfectly with flour, eggs, sugar, salt, baking soda, and other commonly used baking ingredients. You'll also be in complete control of the thickness of the batter.
4. To Make Cocktails
Have you ever had one of those lazy weekends where you desperately need a fresh cocktail but just can't bring yourself to dress up and go to the nearest bar or restaurant? Well, having a blender in your kitchen means you can make the cocktails on demand.
Blenders let you prepare frozen drinks like piña colada, margarita, strawberry daiquiri, mango daiquiri, martini, and peach bellini.
It also gives you the freedom to experiment and make your own cocktail recipes.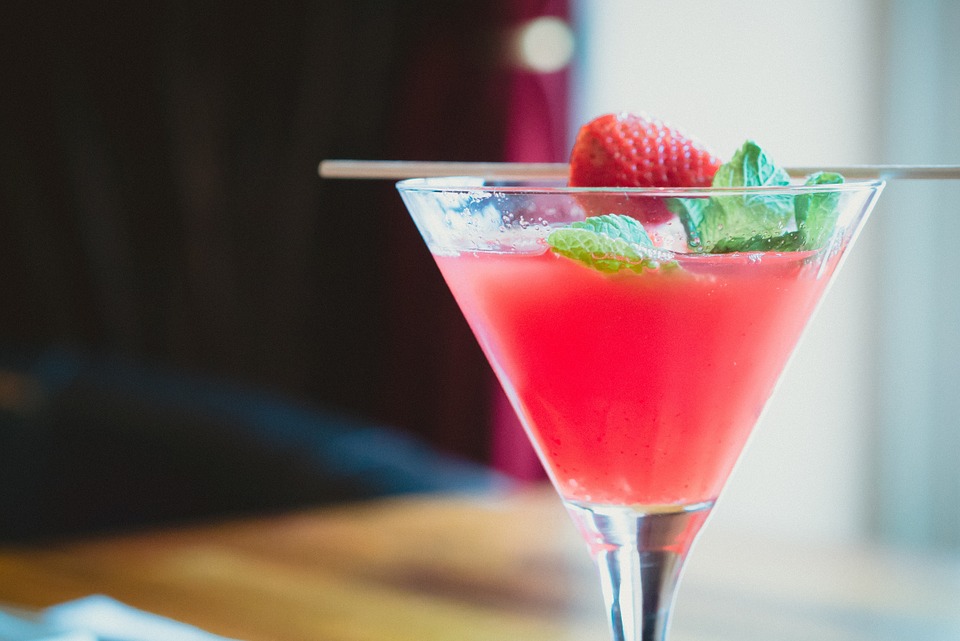 5. To Make Breadcrumbs
Preparing breaded goujons and fish fingers is so much easier with a blender in your kitchen.
If the cravings for fish fingers decide to attack late at night, you can create the crumbs, make the delicacy, and satisfy the cravings in no time.
6. To Grind Ginger And Garlic
Ginger and garlic are some of the most commonly used spices in modern kitchens. Not only do they add a distinct taste to the food, but they are also very healthy, as reported by multiple clinical trials.
However, like many other ingredients in the kitchen, preparing these spices can be time-consuming, exhausting, and boring. Luckily, with the best blender for ginger garlic paste, you will grind the spices and have your paste ready to cook within seconds. What makes blenders even better for this task is they will create a smooth and consistent paste that combines incredibly well with your food. It's tough to achieve the same results by slicing the spices with your bare hands.
7. To Crush Ice
Mixers can crush the ice you want for your cocktails and other needs within seconds. However, check if the specific blender you are buying can do this since some mixers are not powerful enough to crush ice.
8. To Prepare Salad Dressings
Did you know that many of the salad dressings sold at grocery stores are high in unhealthy calories and fats? If you want to regain control over your health, you must start making your own salad dressings at home, and blenders will make this process super easy and fun.
9. To Prepare Protein Shakes
For all the people trying to put on lean muscle mass, mixers make preparing protein shakes an effortless task. This means less time spent making the drink and more time focusing on your workouts.
It's worth pointing out that the type of blender you purchase will hugely determine the sort of functions you can perform with it. Therefore, read the description carefully and ensure you are getting a quality and multi-purpose machine for your needs.
6 Ways You Can Eat Yummy Food And Stay Healthy >>