Lunar Calendar is a kind of calendar based on the period of the Moon phases changing. Also it is called the synodic month. Professional astrologers pay attention to the Zodiac Sign, in which the Moon is; the lunar day (the period from one moonrise to the next moonrise in the sky) and many other nuances of the Earth's satellite and other planets locations in relation to it.
How to use the lunar calendar for a man without astrological knowledge and skills?
We collected all the necessary data and prepared for you a calendar with the most complete list of specific astrological recommendations! We combined the dates, the state of the moon at this moment and the favorable and unfavorable actions for each lunar day. And all this in a convenient form of the usual calendar. Try it now or read the short instruction below:
---
Some vivid tips on how to use the lunar calendar:
1.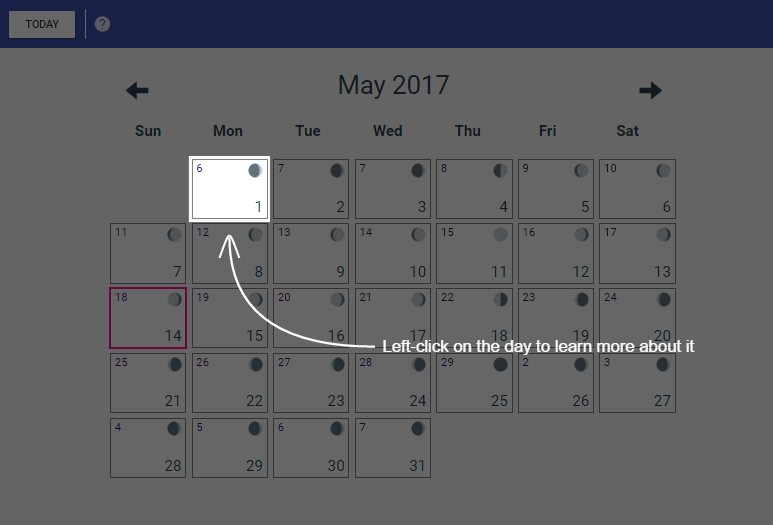 In the general view of the calendar, you will find the Moon phase and the lunar day number corresponding to the specific date. But, if you want to get more information about any of the days, just click on it.
The description of the day includes: general characteristics of the lunar day – its mood, element, energy, happy colors and talismans. The Zodiac Sign, in which the Moon is. Its phase. And, of course, the duration of this lunar day. Then, follow the tips on categories: "+" – what the moon favors on this day; "-" – what is better to transfer to another time
2.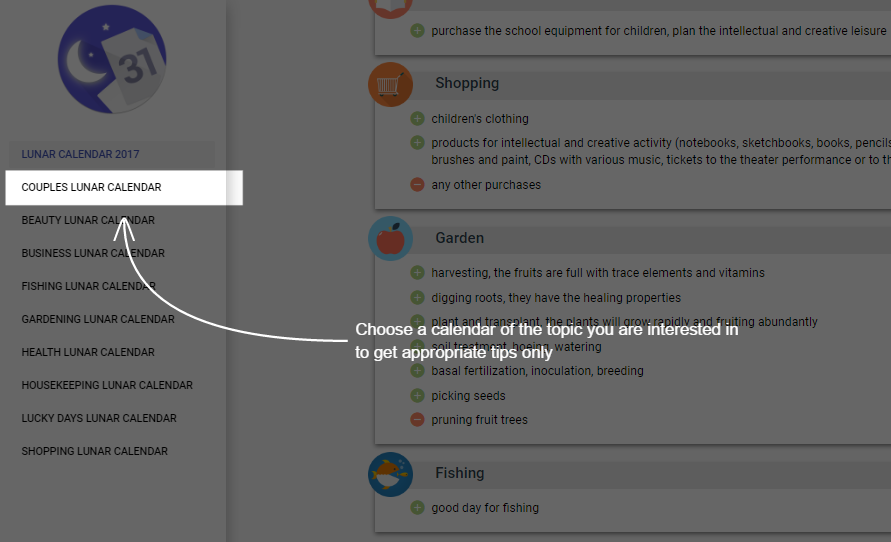 If you are interested in a particular category, and you do not want to read the tips for all others, just click on the calendar of the relevant topic in the list on the left.
3.

To plan, for example, a haircut for the next month, or check yourself in the past, navigate through the calendar using the arrows.
4.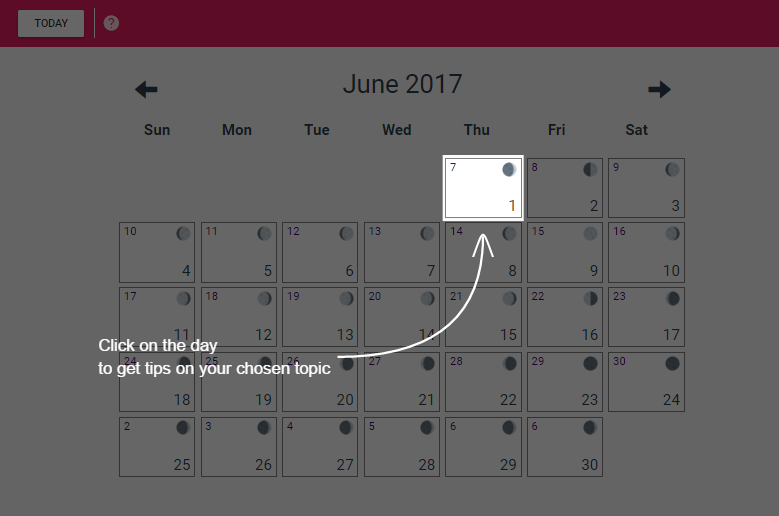 Just like on the general calendar, on all calendars from the list you can click on the day to get recommendations on it.
5.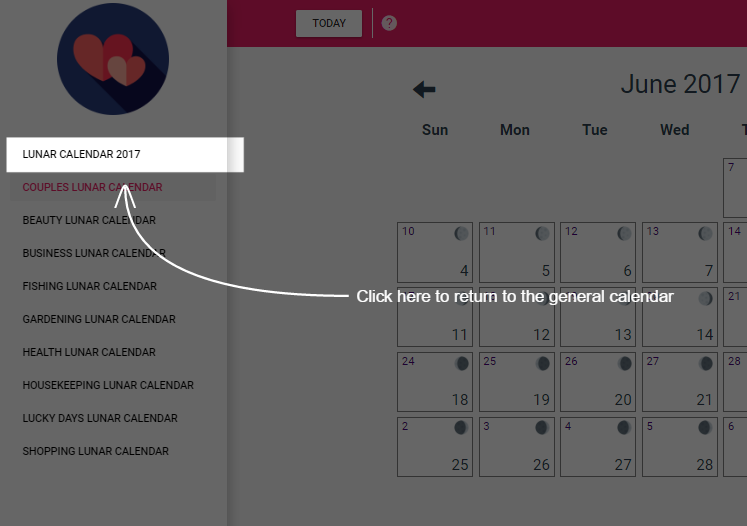 That's all!
P.S. Now you can always access the help file in the calendar by clicking on the question mark in the top menu.

We will be happy to receive any feedback, suggestions or recommendations. All these will help us make the Moon Organizer lunar calendar better! Please, leave your feedback here.
---