Waning moon rituals are those magical acts that moon witches perform in the second half of the lunar cycle, from 16th to 28th lunar days. This period captures two phases – the Waning Gibbous (lunar autumn) and the Waning Crescent (lunar winter), as well as the Third Quarter day. The waning moon energy contributes to the slowdown, decrease, disappearance. As the lunar disk gradually disappears from sight, all unnecessary things can leave our lives in a natural and easy way.
Waning moon ritual for letting go takes the mood of the moon as the basis and helps us get rid of bad habits, excess weight, body tumors, love dependencies, mental blocks and limiting beliefs.
See how sensible everything is in nature! Every month we have time to dream (waxing crescent); realize our dreams (waxing gibbous); celebrate and sum up (waning gibbous) and get rid of something unnecessary (waning crescent).
After all, everything flows and changes, and we need to be flexible in order to let go of things that no longer serve us. Let us use the powerful force of the Earth's satellite in order to facilitate this process. Waning moon ritual for letting go will help us manifest willpower and soften emotional outbursts.
When to carry out the waning moon ritual for letting go
The lunar winter is best suited for the waning moon rituals – from 23d to 28th lunar days. Lunar autumn also helps to let go, but still, its energy is more like a harvest festival and is suitable for collecting the results of work, fun, and gratitude.
By collecting the results and analyzing them, we can understand what prevents us from success. Maybe, you already know what you want to get rid of, but the lunar cycle is organized in such a way for a reason. It specifically and in practice shows you the reasons for your successes and failures on the waning gibbous phase.
Therefore, do not ignore the prompts of higher powers. When you hear what they say to you, start preparing for the waning moon ritual for letting go. Of course, it's best to spend it at night, when you can see the moon in the sky 😉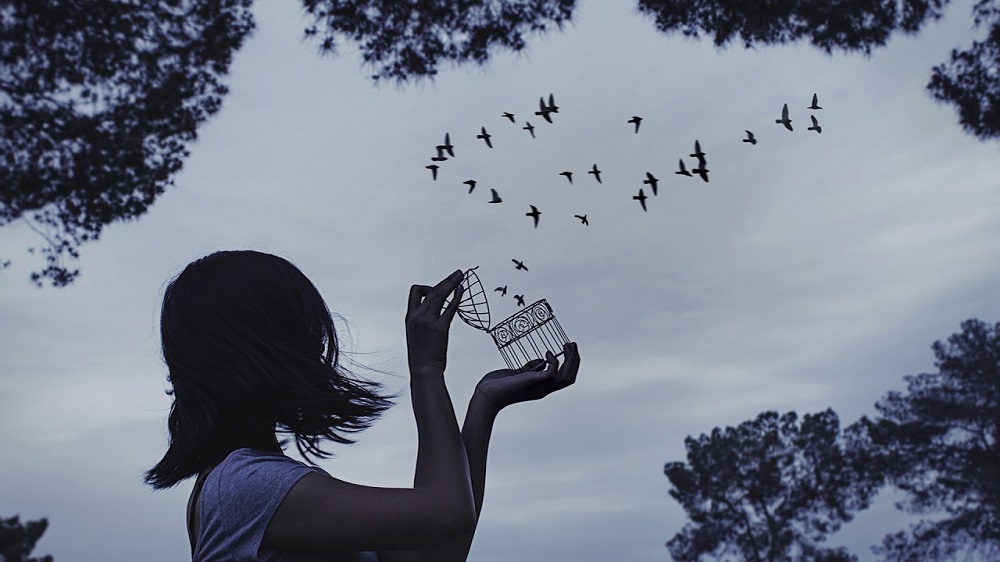 Waning moon ritual for letting go kit
For the waning moon rituals, we need all the same items as for any magic ritual. It is necessary to equip a sacred place, choose magic assistants – representatives of four elements. Candles, crystals, herbs, essential oils, cards – each of them has its own magical properties. For the waning moon ritual for letting go, you should choose such items that help get rid of all the negative and unnecessary.
For example, these can be purple or black candles; essential oils of eucalyptus, lavender, and lemon; sage and mint; selenite and rock crystal. You can also use the music of purification and harmonization of the chakras, or the mantra that removes obstacles.
However, you should study this in more detail – only you know what exactly you want to get rid of and what properties of magick items can help you with this.
---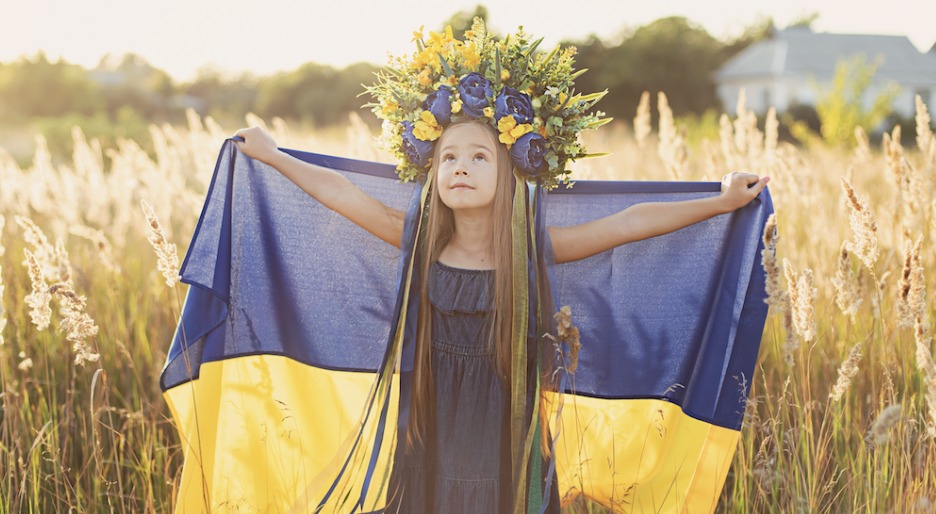 Hi, I am the author of this article, Anastasia Luna, and I was born and live in Ukraine. While we're talking about highly spiritual topics, Ukrainian people a few kilometers away from me are dying from Russian bombs. To help my people, I collect donations and use them to give food, medicine, and other essentials to people who have been affected by the war, and whose homes have been destroyed. You can donate any amount convenient for you by clicking on this button:
---
The plan of the waning moon ritual for letting go
Once you equip your sacred place, you can begin to carry out the waning moon ritual for letting go. All lunar rituals follow the same pattern, but you can put your own pieces on this frame.
So, you can write on paper what you want to get rid of and burn it in the flame of a ritual candle. Or, you can create a symbol that depicts what you want to let go and scratch it right on the candle. A candle can be pre-dressed in essential oils and herbs. It should burn out completely.
You can also make an aroma lamp from cleansing essential oils and brew tea with appropriate herbs (or take a bath with them to cleanse the body and soul). Also, you can use various symbols of sacred geometry to arrange your crystals. Or try to pick a card from a tarot deck, Lenormand, or whatever you like.
Use your imagination, because magic is creativity 😉
Mandatory point of the ritual – to ask for help from the moon and the four elements, as well as to thank them. Best of all, when the words are personally yours, sincere and simple. No need to search for spells on the internet. Higher forces hear the voices of our hearts, not jagged wording.
At the end of the waning moon ritual for letting go, you should dig into the ground all the remnants and wash the objects that will be useful to you in the future. + If any interesting thoughts and insights have come to you, write them down!
Track Moon Phases and get more tips in our Living by Moon course 👇